Mintyfresh x IBREAKTOYS - THRASHBACCA resin art multiple announced!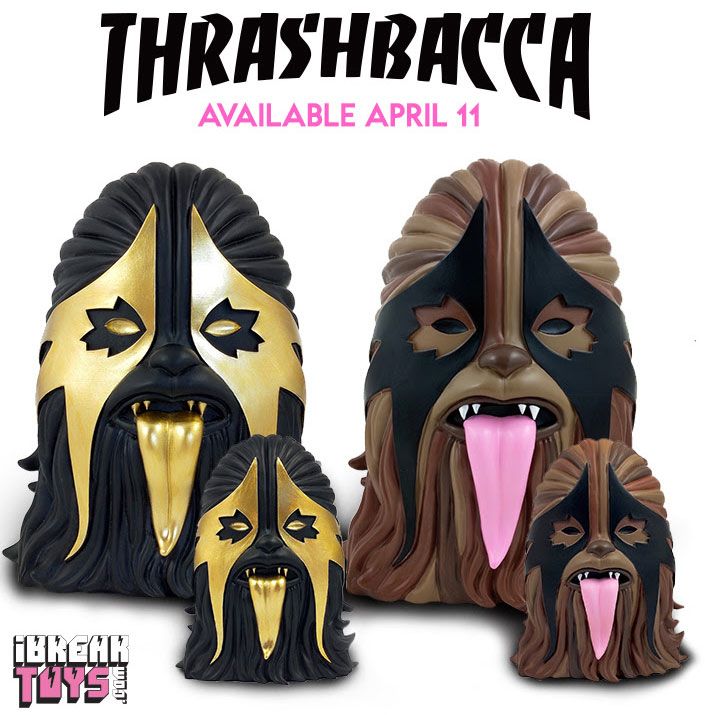 From a galaxy far, far away, he's come to rock your world! Uncover the legend behind the myth, the mask, and all that gorgeous,head-banger hair. Thrashbacca's on a mission, to rescue you from the forces of evil, boredom, and bad music. For those about to rock, he salutes you! YEAH! OUT OF NOWHERE! The folks over at
Mintyfresh
revealed their Thrashbacca today at Dutch Comic-Con and this will be their first-ever production figure in collaboration with Scottish Artist Lisa Rae Hansen a.k.a
IBREAKTOYS
.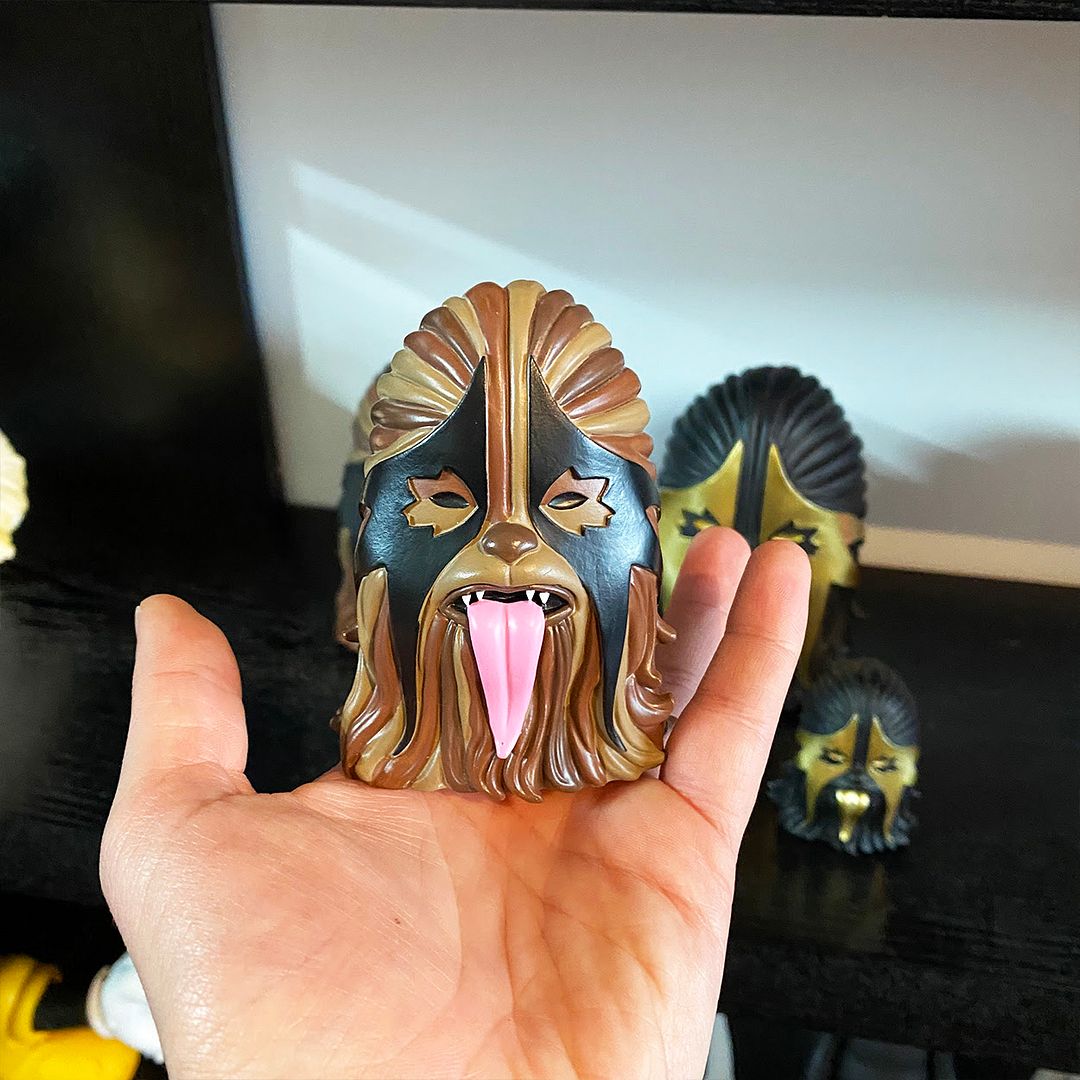 This massive polyresin head/bust will be available on April 11th via the
Mintyfresh
shop and selected retailers. Both editions are available in 8" and 4" size and will cost you €99,95($110) and €34,95($38) excl. shipping. 8" Brown is limited to 500 pcs and Gold to 200 pcs. Both the 4" editions are limited to 300 pcs worldwide.