Kidrobot's Gashadokuro 8" Dunny "Sunset" edition available now!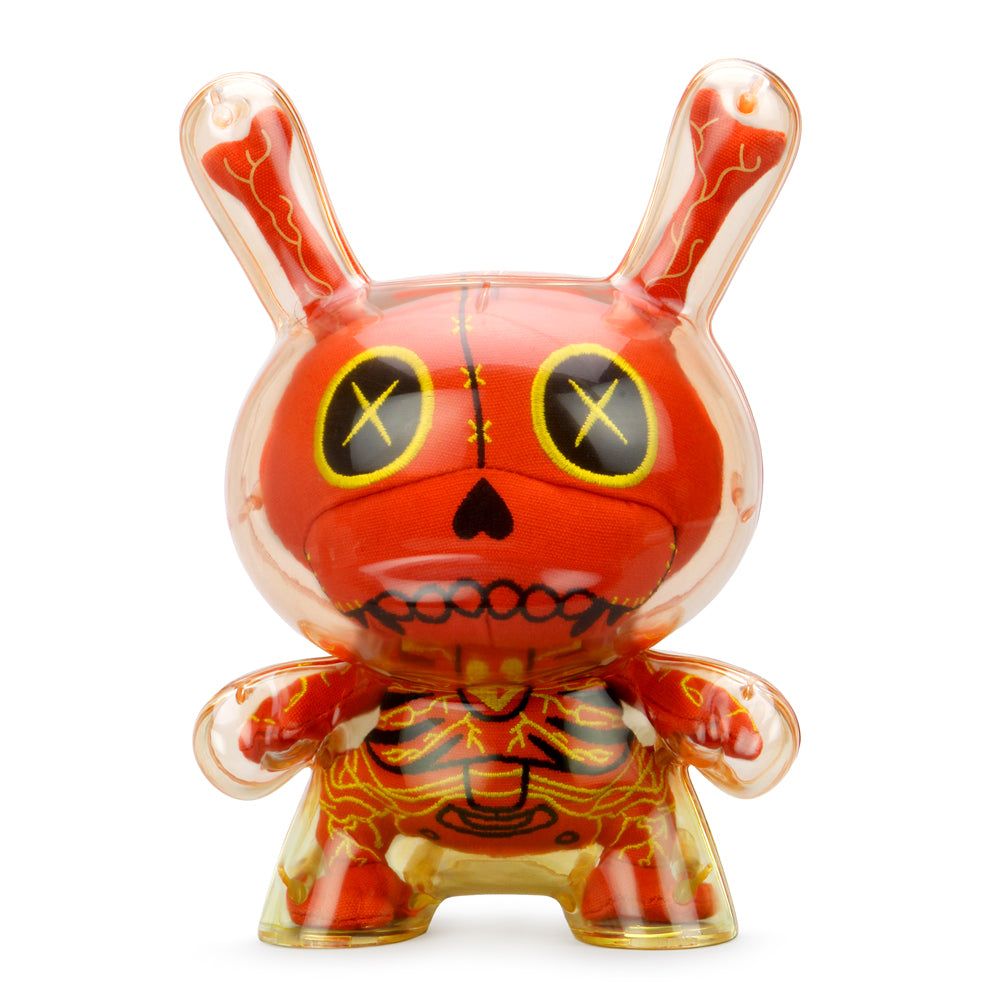 Gashadokuro
, a Japanese word which translates to "starving skeleton," are mythological creatures from Japanese culture that are believed to be the spirits of people who starved to death or who died in battle but were not given proper burials. This 8" Dunny with its X'd out eyes that indicate death in the cartoon world and it's plush broken heart, visible from within the figure's clear shell, hint at a tragic ending for this mortal's life, now trapped in the form of a Dunny with a plush body and an embroidered circulatory system. We posted up the pre-order for this many manths ago, but now, the new
Kidrobot.com
exclusive Gashadokuro 8" Plush Guts Dunny Art Figure -
Sunset Edition
- is in stock and is the perfect conversation piece, or for your ever-expanding Dunny collection. Limited edition of 300 pieces world-wide and available
HERE
right now for $50... go grab one!