Back to the Future x YARMS: Doc Brown & Marty McFly (Part 1)... new from Mighty Jaxx!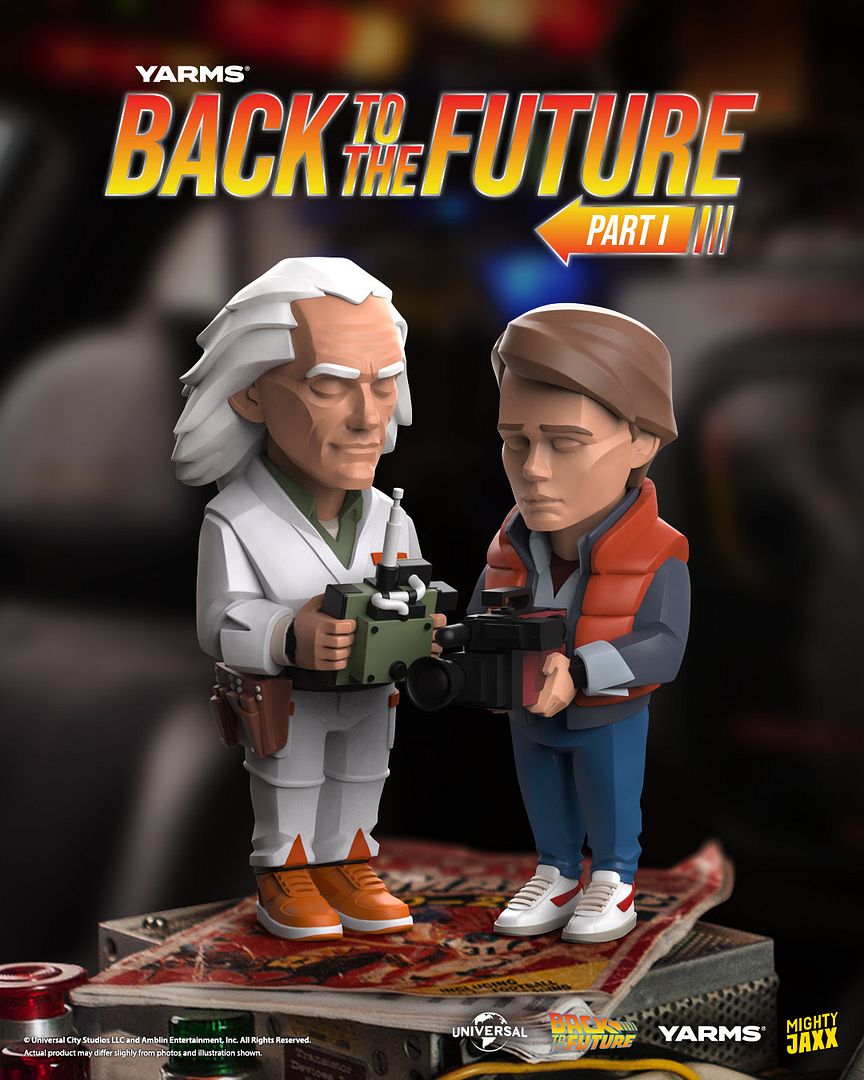 What in the name of Sir Isaac H. Newton is happening here?! We gotta get Back to the Future! Join
Mighty Jaxx
and
YARMS
as they introduce
Doc Brown
and
Marty McFly
as they prepare their time-traveling DeLorean for the first time at Twin Pines Mall. Geometric planes and clean contours capture the likeness of both Marty McFly and Doc Brown, with not a tad of unnecessary detail that might break the sleek design. In their hands, they each hold the piece of hardware from the test run of the time-traveling DeLorean - Marty's camcorder and Doc Brown's remote. Measuring 8" tall (Doc Brown) and 7.5" tall (Marty McFly), these vinyl figures will be up for pre-order
HERE
this coming Saturday, March 12th at 6am PST for $349 for a set (Doc Brown & Marty McFly)!