Strangecat Toys x UVD Toys x ChrisRWK - Kid In A Cat Costume 'Little Tiger' edition announced!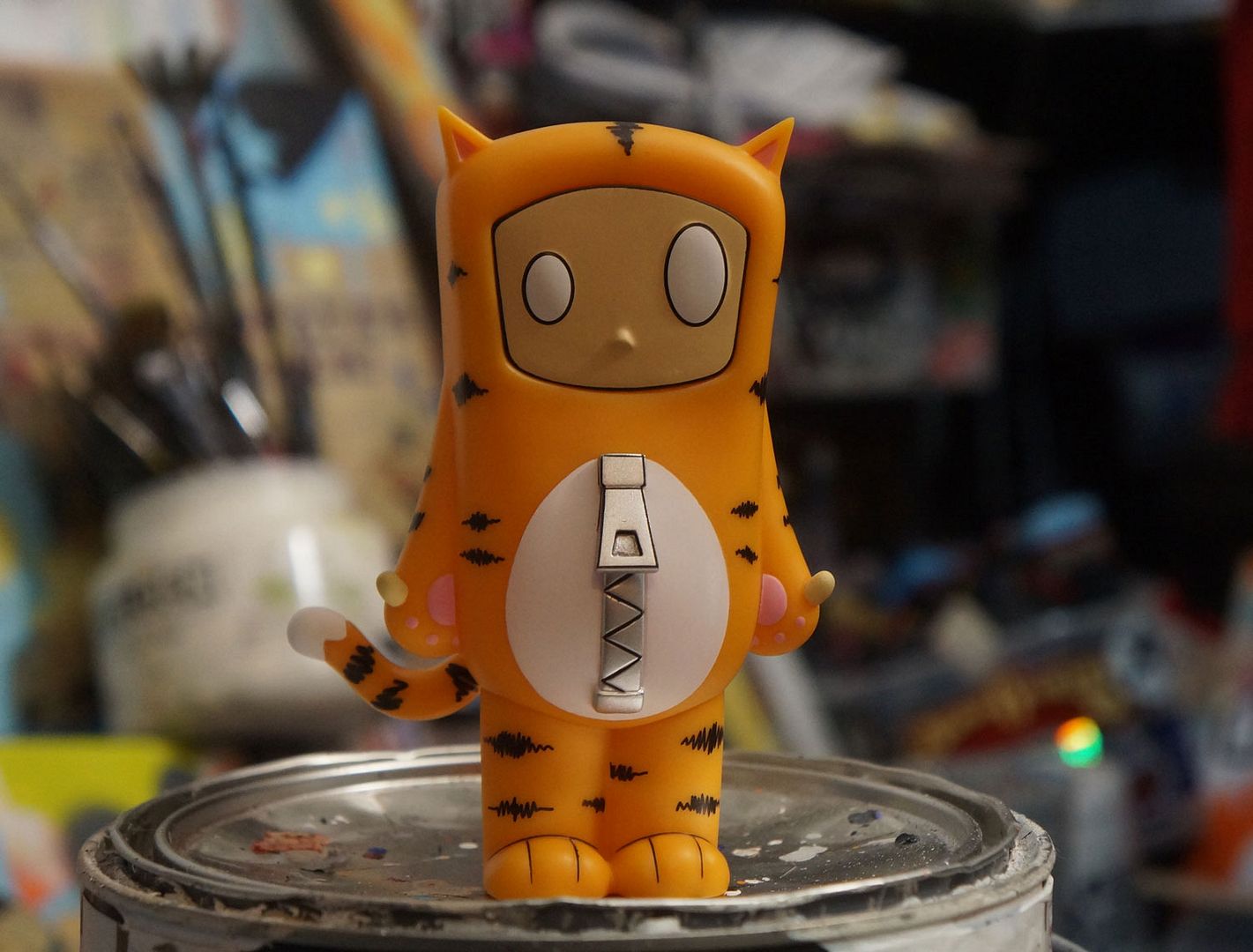 The folks over at
Strangecat Toys
are thrilled to announce an official
ChrisRWK
(Robots Will Kill) exclusive vinyl toy colorway! "The Kid in a Cat Costume" is a 5" vinyl figure depicting one of Chris' earliest characters. This classic design has shown up in his original work over the past 20 years and is a known favorite amongst his fans.
The first couple variants of Kid in a Cat Costume, produced by
Strangecat Toys
and
UVD Toys
, were released recently and sold out very quickly. The
Strangecat Toys
exclusive "
Little Tiger
" variant is the third colorway. Limited to just 100 pieces, this will be priced at $75 each and they will be available
HERE
on Sunday, February 13th, 2022 at 9am PST - don't miss out!