Splat Toys "Splat" Artist Series Kickstarter online now!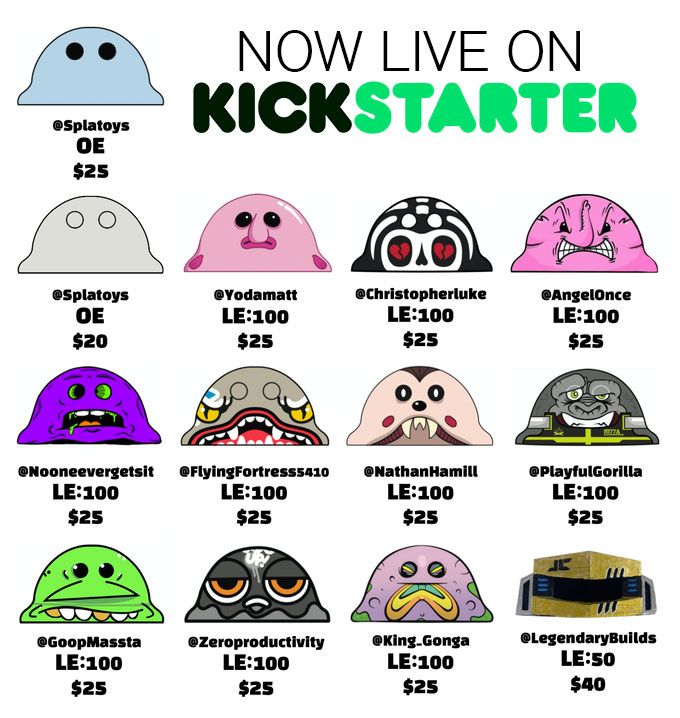 A couple weeks back, I posted
HERE
about an upcoming
Kickstarter
project that was set to launch... the
Splat Toys
"Splat" Artist Series, and now, today is that day! Their blob character "Splat" is a 3D canvas for this new series that features a stacked cast of established and rising artists as they each have designed out their Splat figure!
Featuring work from 10 different artists, which include:
Christopher Luke, Goopmassta, King_Gonga, Zero Productivity, Nooneevergetsit, Flying Fortress, Playful Gorilla, Nathan Hamill, Angel Once, Yodamatt, with additional accessories designed by Legendary Builds
. This Kickstarter is live
HERE
right now and has some great tier levels to pledge towards! Each figure retails for $25 a piece with early bird specials and other bundles available as options... don't miss out on this great opportunity. Help them make this dream a reality!