Colus announces the release of his "BLACK" edition Jumper resin art multiple!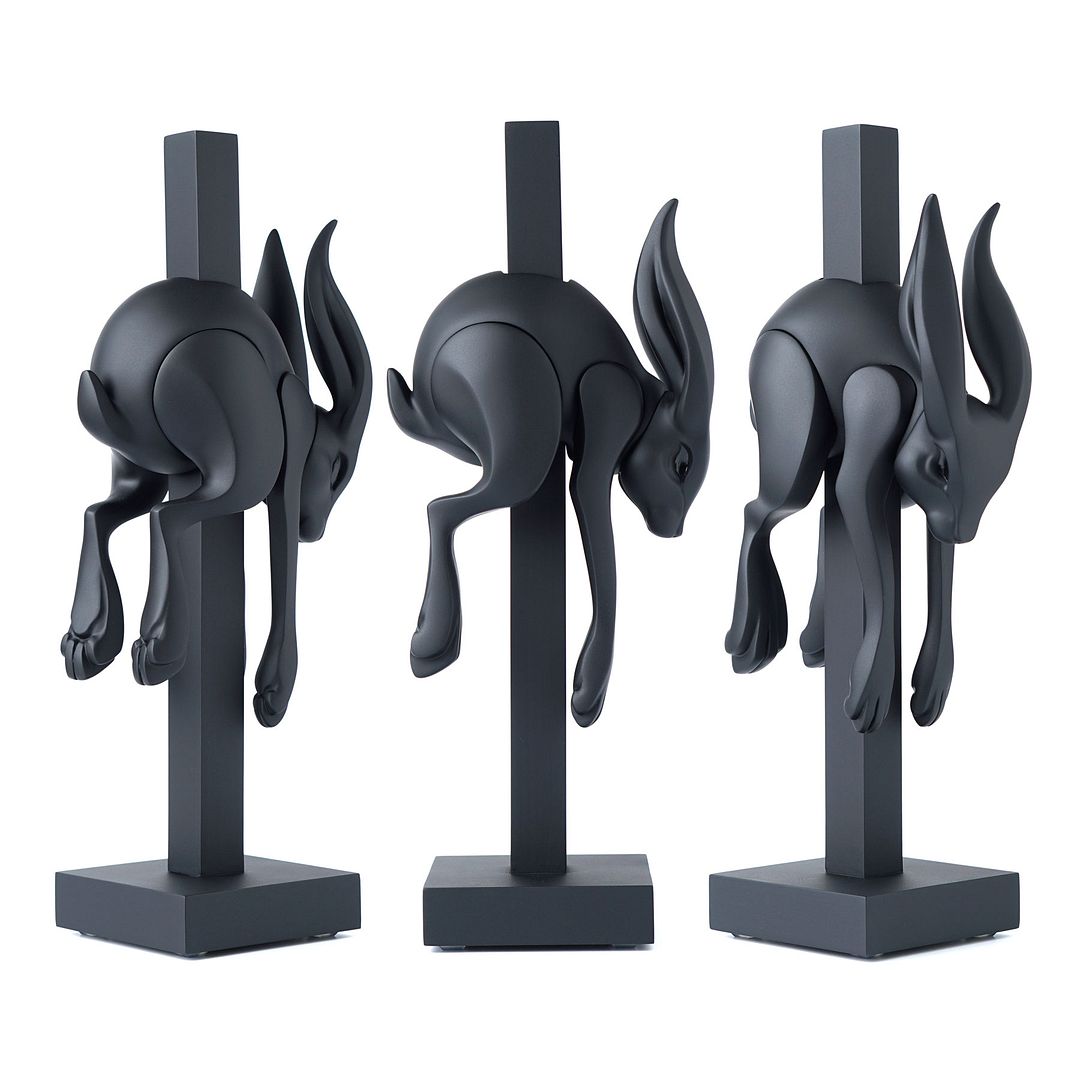 San Diego based artist,
Colus
, is gearing up for an awesome release this coming Friday, February 25th at 10am PST for his Jumper figure in what he is calling the "Black" edition - for obvious reasons! Standing 15" tall and limited to just 8 pieces, this figure is all black with gloss black eyes and was hand casted and impaled on wood sourced from the UK. Made out of 9 parts. This
Signed and numbered and will ship double boxed with foam... this will retail for $750 a pop - a true art piece, what a statement! This will be a US and Canada only release... so if you are in another country, find a mule! This will be available in Colus's web store
HERE
at the above date and time!