Bold Raccoon announces the release of his 'LOVE 'ARTS' EEP! figures!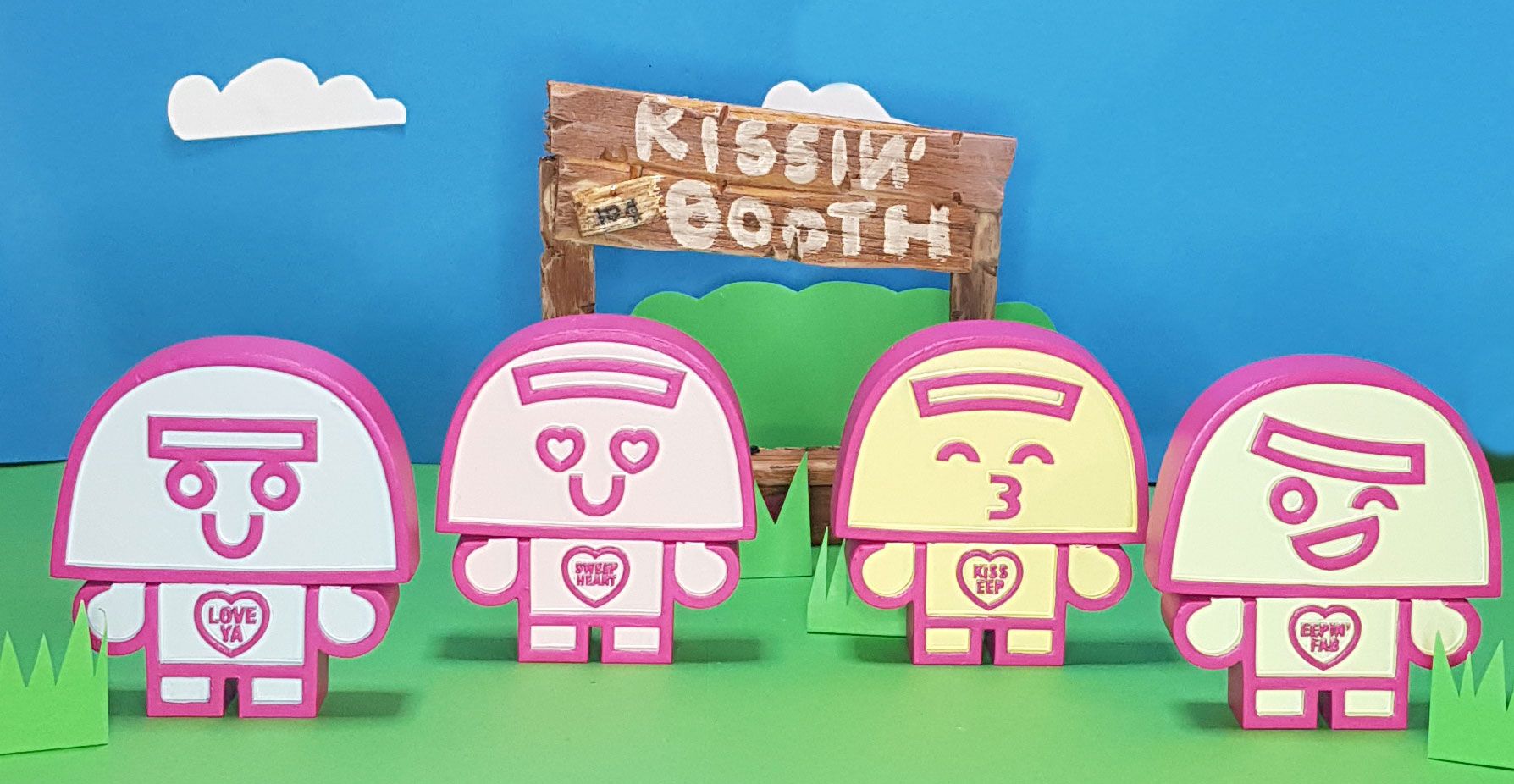 UK based artist Callum aka
Bold Raccoon
just announce the release of his latest art toy release... the
'LOVE 'ARTS' EEP!
figures! These figures are resin 3D printed, painted with spray paint and acrylic, then coated with a layer of UV varnish. Each figure comes in sealed bag with unique headers inspired by the 'Love Heart' sweets passed out on Valentine's Day.
There will be 4 variations, which include:
Green "EEPIN' FAB" - Yellow "KISS EEP" - Blue "LOVE YA" - Pink "SWEEP HEART"
! Standing about 2.5" tall and retailing for £30($40) each, these will be limited to just 2 pieces per color and will be up for grabs
HERE
at 12:30pm PST starting TODAY -Tuesday, February 8th!