Spitz ClogNozzle release announced from UME Toys!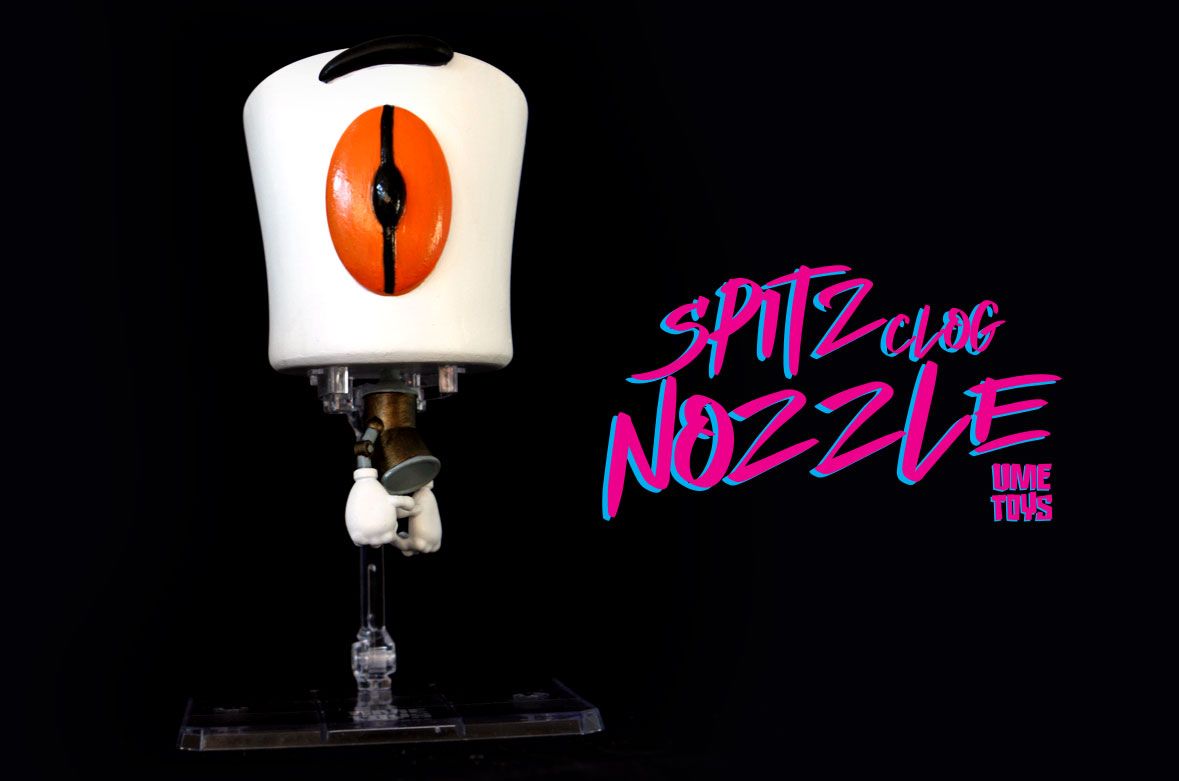 Richard Page of
UME Toys
is kicking off 2022 with a bang as he introduces his newest resin art multiple...
"Spitz ClogNozzle"
! Rich mentions "I've been developing Spitz over the last couple of years alongside Bagley Sackford and Freddy FunkFang and thought it was time to make a resin collectible of him." - and I am glad he decided to do so! From bottom of his can to the top of his head is over 4" without the display stand and this little guy is articulated at the neck.
Each Spitz is made out of solid resin and is handmade/painted. Limited to just 10 pieces of this "OG" colorway, he ships in a header carded bag along with a sticker and display stand/base. If you'd like to add one to your collection head on over to the
UMESTORE
on Friday, the 21st of January at 10am PST to snag one up for £46.50($63.45)!