New from Mighty Jaxx: XXRAY Plus: Monster Point By Jason Freeny!
Chopper has sunk his teeth into a Rumble Ball and transformed into the fearsome Monster Point! XXRAY Plus: Monster Point is realized in great detail, captured landing on a platform bending upwards from the massive impact as he lets out a fierce battle cry. Dissected in
Jason Freeny's
iconic dissection style, the 7" tall vinyl XXRAY Plus: Monster Point reveals the anatomy of Chopper's strongest form yet. Produced by
Mighty Jaxx
, this XXRAY Plus: Monster Point figure comes complete with his massive antlers and huge arms, fur detail is also carefully crafted giving the Monster Point every bit of oomph he deserves.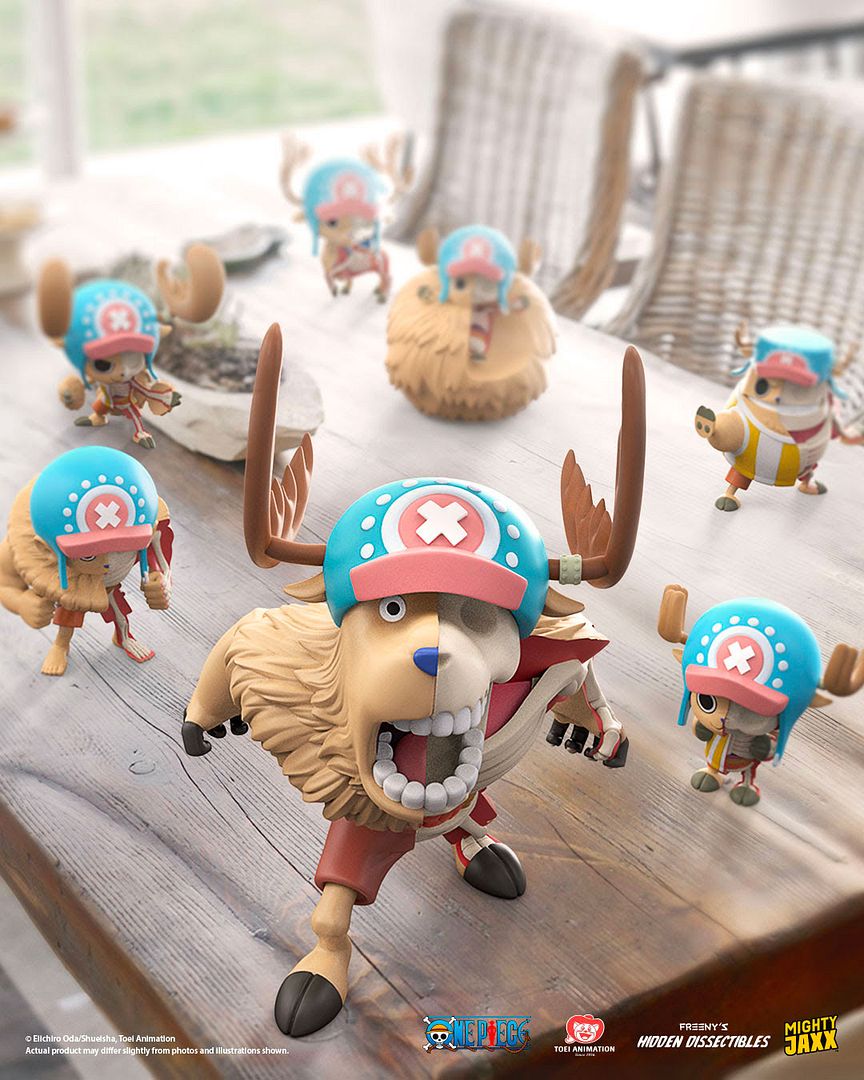 Take on competing crews in the search for the elusive One Piece, with the XXRAY Plus: Monster Point no one will stand in your way. These will be up for sale
HERE
this coming Saturday, January 15th at 6am PST for just $69 a pop - but here is the kicker... SALES OF THIS ITEM IS LIMITED TO SINGAPORE, MALAYSIA, THAILAND, TAIWAN, MACAU, HONGKONG, PHILIPPINES, AUSTRALIA, NEW ZEALAND, CANADA, UNITED STATES AND SOUTH AFRICA ONLY, so if you are in one of those areas you are golden, if not, find a mule!