New from Mighty Jaxx - Freeny's Hidden Dissectibles: One Piece Series 3!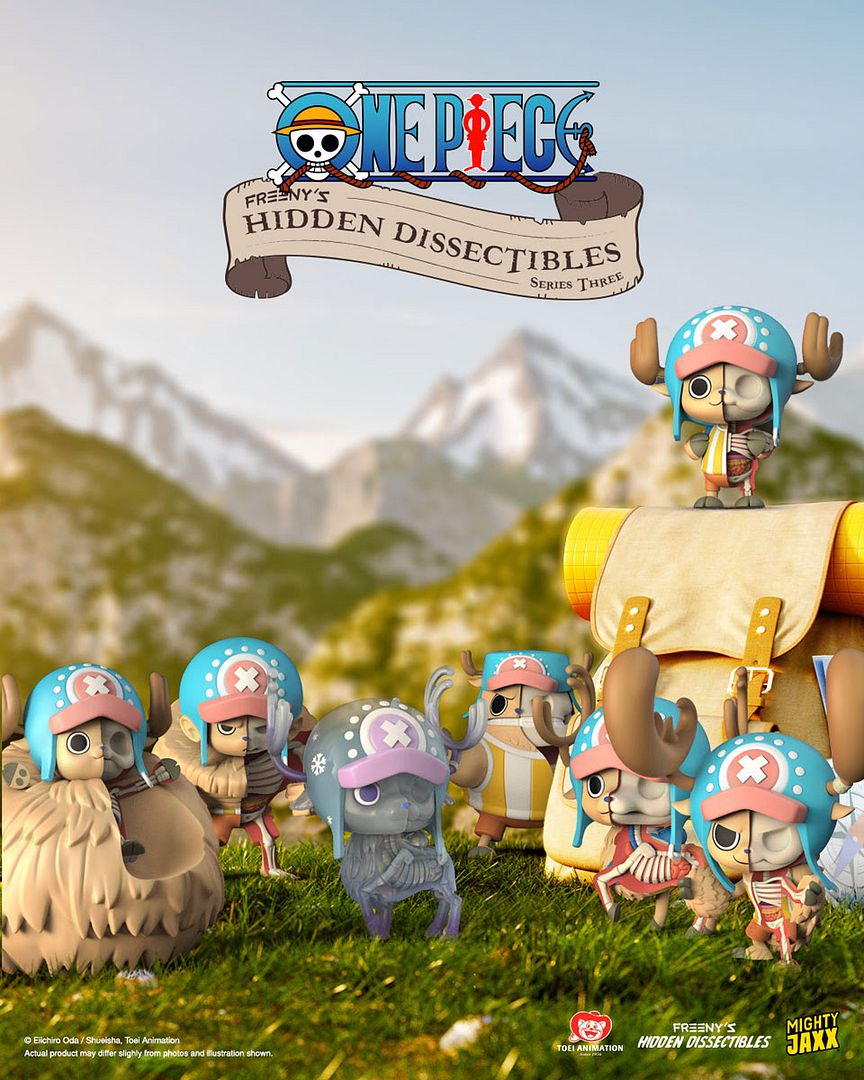 It's a whole collection of Chopper figurines with
Freeny's Hidden Dissectibles: One Piece (Series 3)
! Chopper takes the stage with
Mighty Jaxx's
latest wave of One Piece blind box collectibles. All the transformation points are here, all dissected in
Jason Freeny's
signature dissection style. It's a collection of Chopper toys like no other - collect them all and stay tuned for a Monster-sized surprise.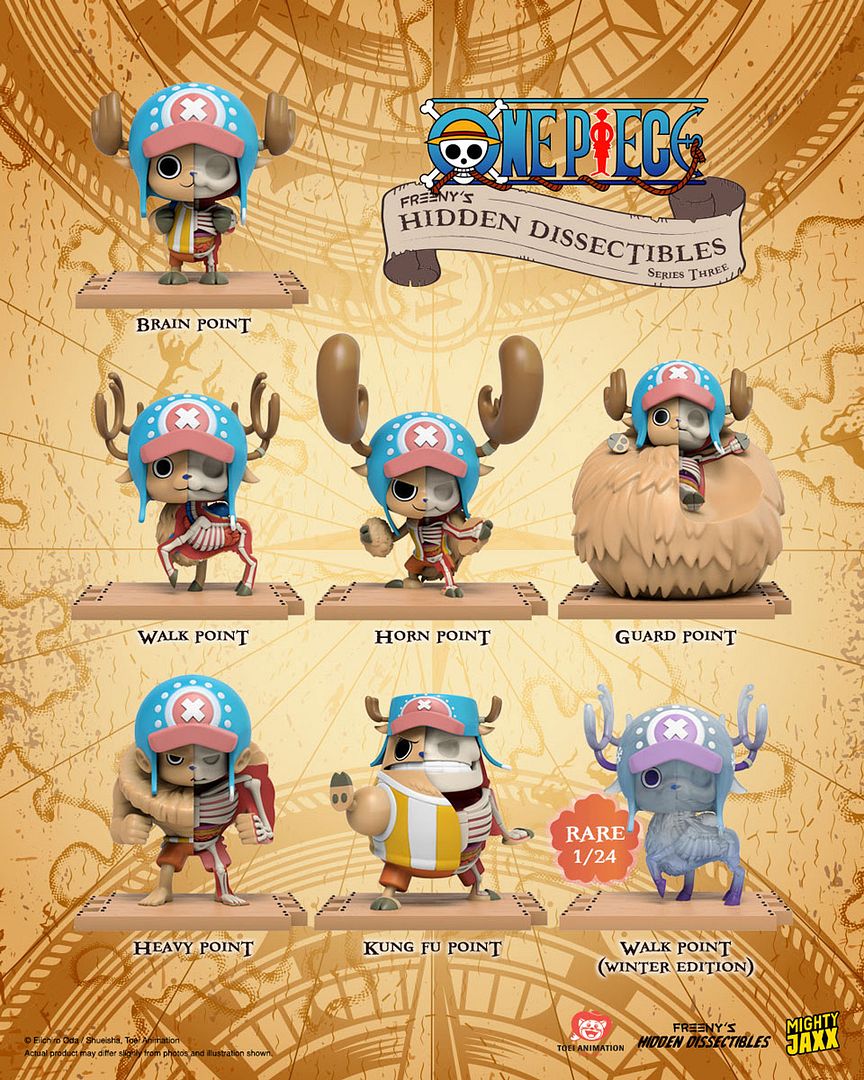 Increase your chances of collecting the ultra-rare Winter Walk Point when you purchase a tray of 6. Topping it off, each tray comes in a beautiful display case and ships free! These are set to release
HERE
this coming Saturday, January 22nd at 6am PST and will retail for $12.99(per blind box) or $74.99(tray of 6)! Sales of this item are limited to:
Hong Kong, Macau, Malaysia, Philippines, Singapore, Taiwan, and Thailand
... so if you don't live in those spots, but want them, find a mule. Happy hunting!