Move over Squid Game! New from Fools Paradise... 'Super Game' vinyl figure set!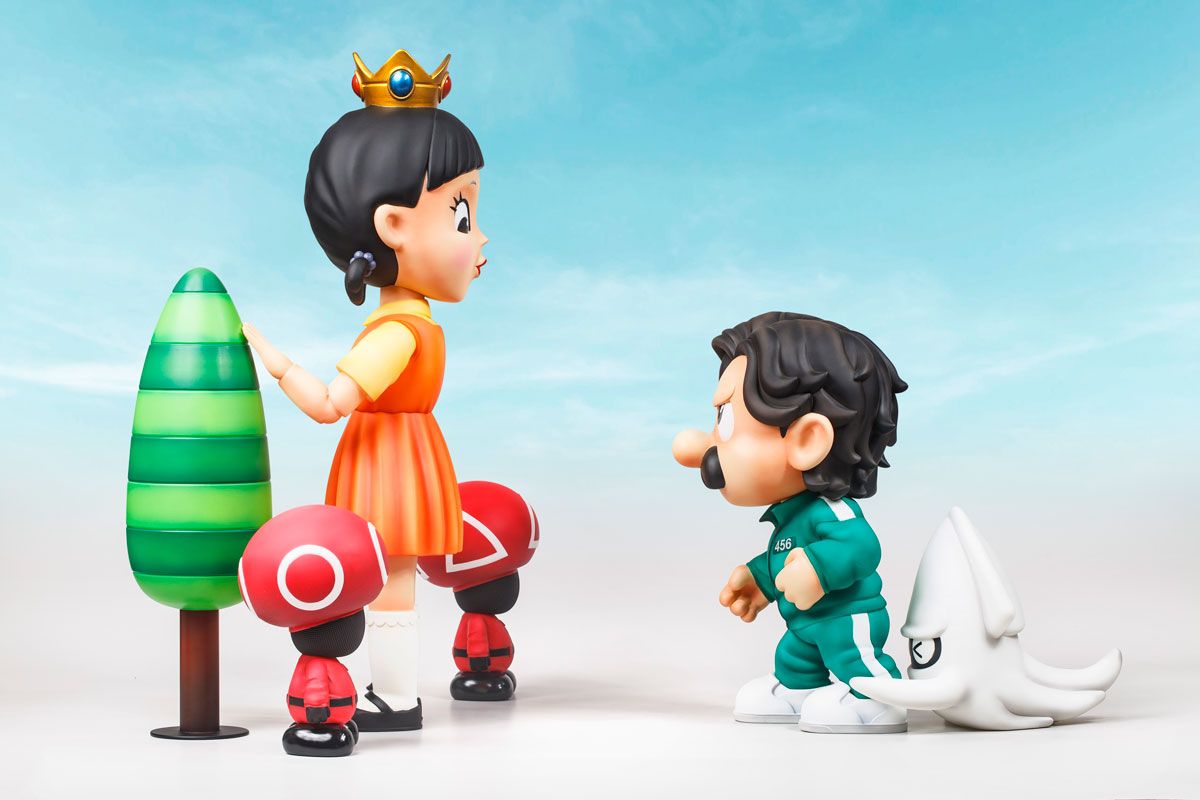 The folks over at
Fools Paradise
don't waste any time jumping into the pop-culture mix as they just announced the pre-order of one of their coolest vinyl figure sets to date, the 'Super Game'! Using the UBER popular South Korean Netflix show,
Squid Game
, as the basis for this... they spun together characters from the show into the world of Nintendo (as they usually do) and cast Mario as the protagonist "456" as he goes into battle with the dreaded "Red Light / Green Light" scene! Oh... and this set is massive as the 'Princess' stands over 20" tall, Mario measures over 12" tall and the 2 Toad 'Guard' characters come in at just over 7" tall!
Limited to just 499 pieces (made to order), this set comes with everything you see and will retail for $468 + $70s/h - yeah, it's quite expensive to ship, but, that's because this is going to be one huge box! Head on over
HERE
right now to pre-order this rad set! Expect these to ship Q4 of 2022!