JT Studio x Quiccs - 8" 2GO KUROSAWA (White & Black editions)!
The match made in heave continues as the folks over at
JT Studio
team up once again with
Quiccs
to release one awesome looking figure - the 2GO KUROSAWA! "
The mad men who are sane in the now mad world campaign their peoples' claim to their right to exist, and from these men manifests one enigmatic ruthless messenger of Akira's unearthed doctrines of insurrection and vengeance, the man known only as.. the Ghost of Kurosawa!
" Super stylized and ready to shred, these look super slick! These were designed by
Jei Tseng
of JT Studio and based off the original Ghost of Kurosawa by Quiccs and
Flabslab
, this stunning 8" tall figure will release as 2 editions: White and Black, and each comes with a ton of rad accessories which include: The Kurosawa(1:8 figure) - Waist bag (1:1) - Skateboard - Big knife - Spray holster - Paint spray can!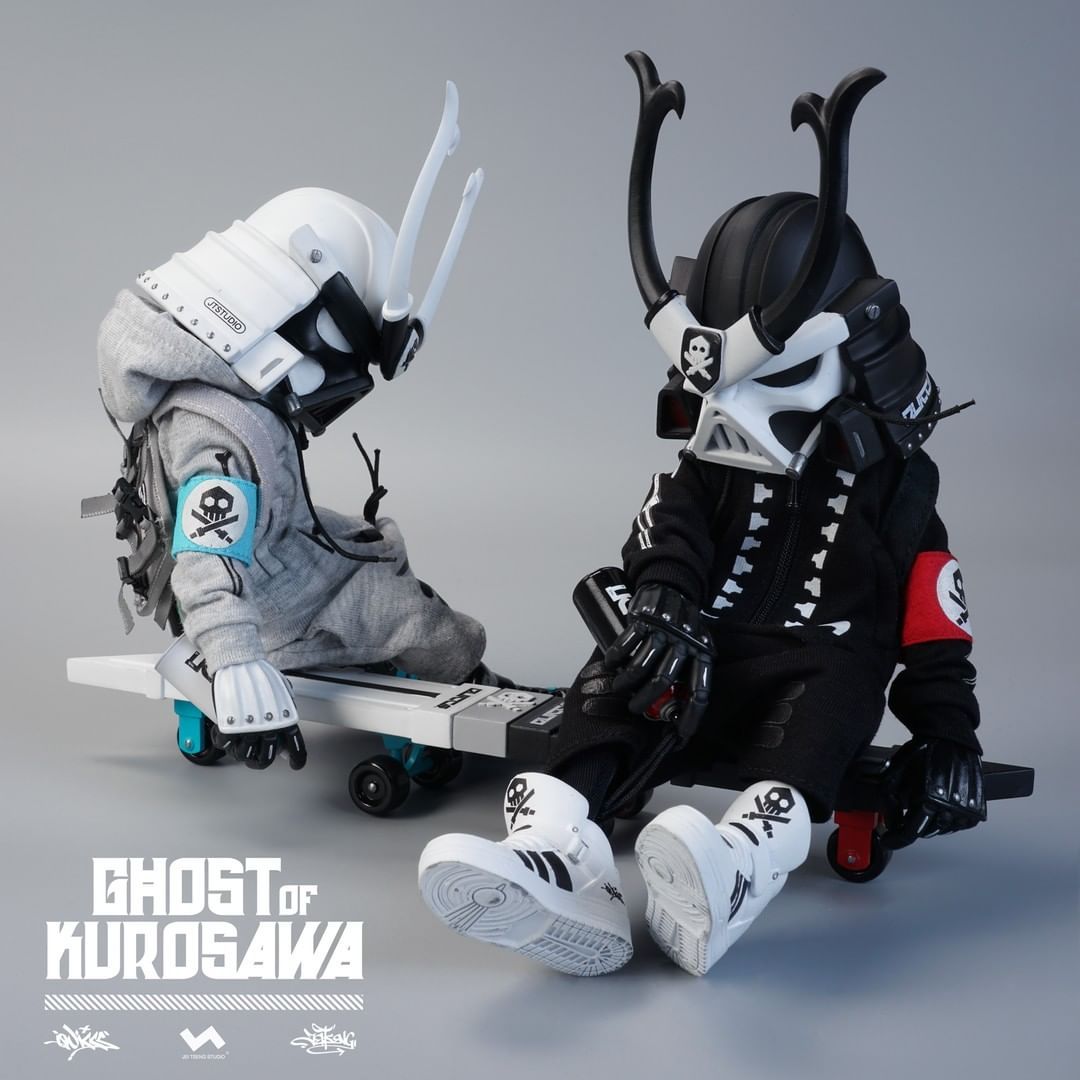 Highly poseable and so much fun, these will be up for pre-order
HERE
and
HERE
this coming Friday, January 14th at 7am PST and will be priced as follows. The Kurosawa Original (Black) edition will retail for $199 a pop... now, if you want the White one, this is only available if you buy the 2-pack and if that's the case, both editions will run $325! (Limit Edition: 249 for 2pack, 99 for single) expect these to ship Q2 of 2022!