HUF x Steven Harrington - "Doobie the Skate Rat" vinyl figure release announced!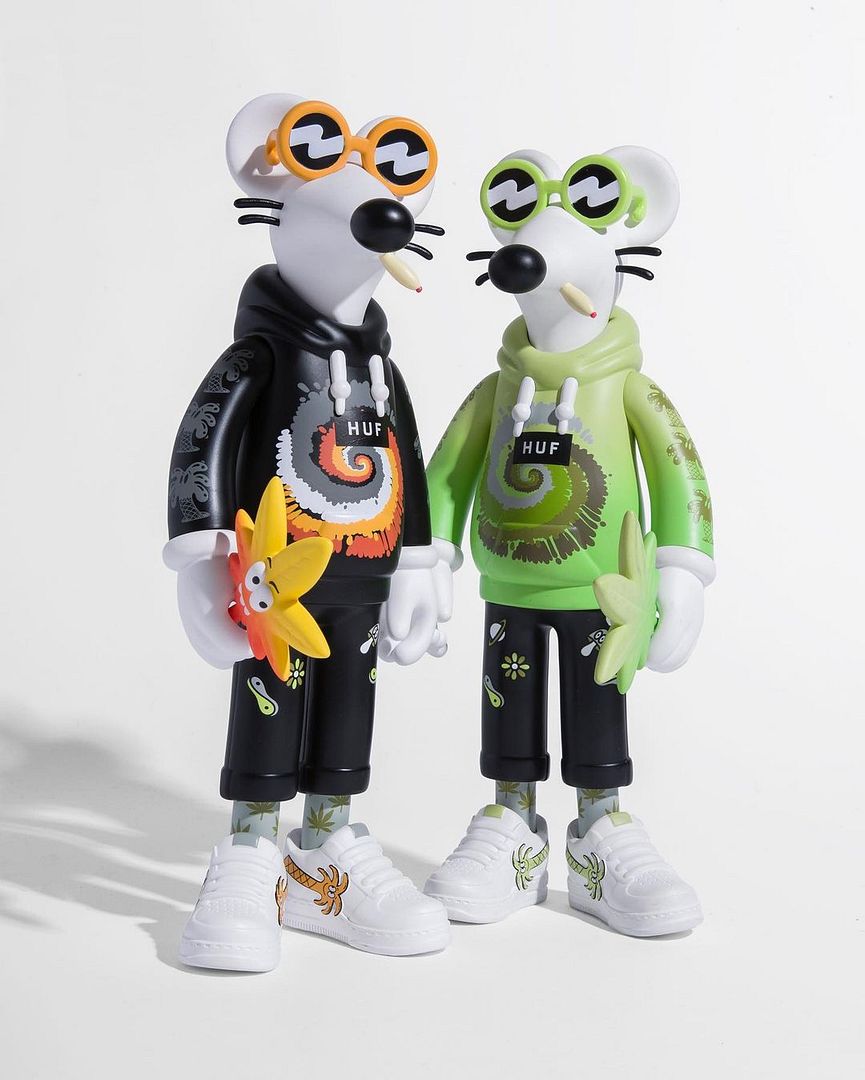 First released in August of 2021 as a limited edition
teal/purple colorway
, Steven Harrington's "
Doobie the Skate Rat
" from
HUF
is making another appearance this coming Thursday, December 30th at 9am PST in the 2 new editions that you see above! Featuring a really nice black/gray/orange 'SF orange' and a green'ish tinted 'HUF green' colorway, both of these vinyl figures stand 12" tall, will be limited to 150 pieces each and will retail for $375 a pop!