Bruckaroni's Gift Wrapped custom "Beary White" Teddy Trooper and more!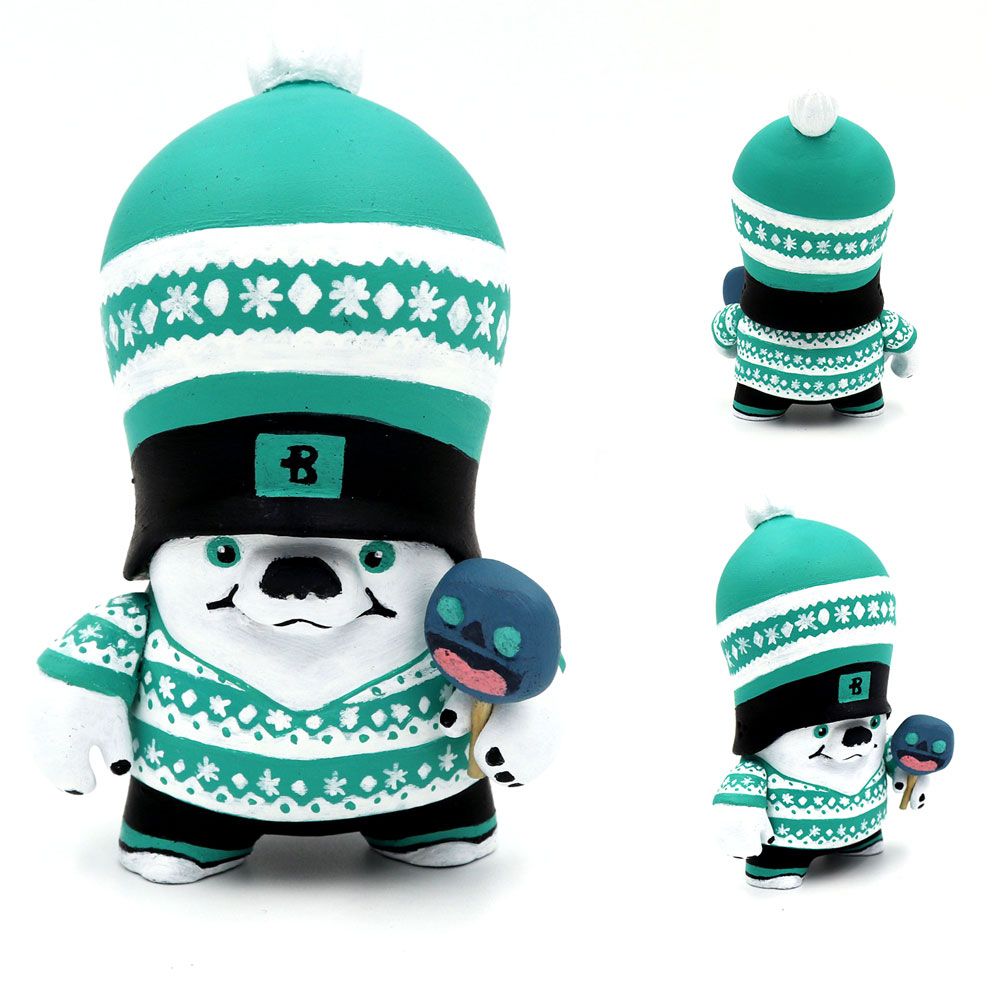 Bruckaroni
is back with an awesome custom, and some extra goodies, for this weekend's Gift Wrapped show at
Clutter Gallery
... introducing "Beary White", a custom 3" Teddy Trooper that just can't get enough of your Dove baby (or Blue Ribbon, Ben and Jerry, Turkey Hill, ETC it doesn't matter the shape, size, or brand as long as its smooth and cold baby!)... I can relate! Such a fun custom and that color pallet is really soothing!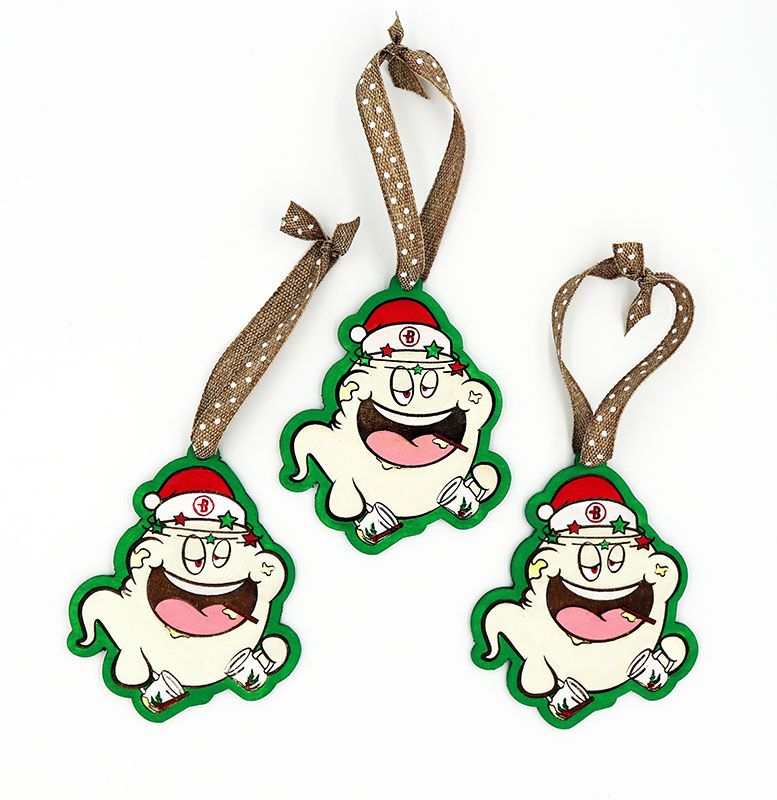 The other pieces available at the show will be a limited run of painted
Chubby Ghost
wooden ornaments exclusive to the show. Chubby Ghost is full of Christmas spirit (maybe a little too much) and would love to share it with every ghoul boy and girl on your holiday list. This wooden ornament makes the perfect stocking stuffer, gift tag, white elephant gift, etc., and will hopefully become a fun addition to unwrap each year as you decorate your tree for many years to come. This item is a 3.5-inch birch wood Christmas ornament and includes a string to make hanging it on your tree a breeze. Each of the ornaments are hand painted and come numbered as they are limited to only 3!