[A.N.A.B.O.L.I.C.] a new release from Six Foot Turkey Toys!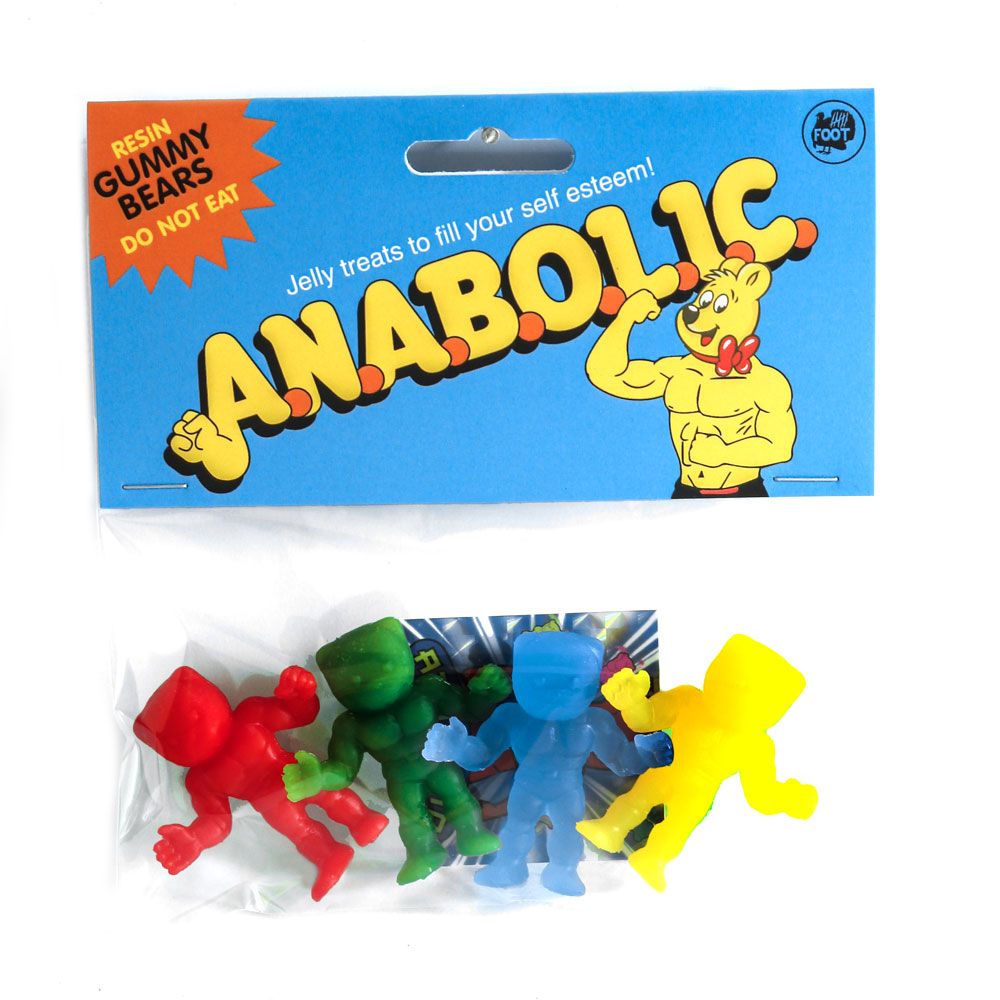 A.N.A.B.O.L.I.C.
- yup, you guessed it... inspired by the M.U.S.C.L.E. figures and referring to the famous gummy bears, the folks over at
Six Foot Turkey Toys
have made a mixture of concepts to finally arrive at this set of 4 figures and an exclusive sticker. In this first edition they can be found in four different colors: red, blue, green and yellow. This is an open edition, not limited, in which they will probably experiment with new forms of color in the cast to expand the A.N.A.B.O.L.I.C. family. The figures measure 2" tall and are hand cast in semi-rigid pigmented polyurethane. Their package is designed and assembled equally by hand, and the sticker that comes as a gift is inspired by the Bikkuriman ones. Up for grabs
HERE
right now, they are $39 for the set!