Stormy Vault presents Villain Show... an online extravaganza of awesome art!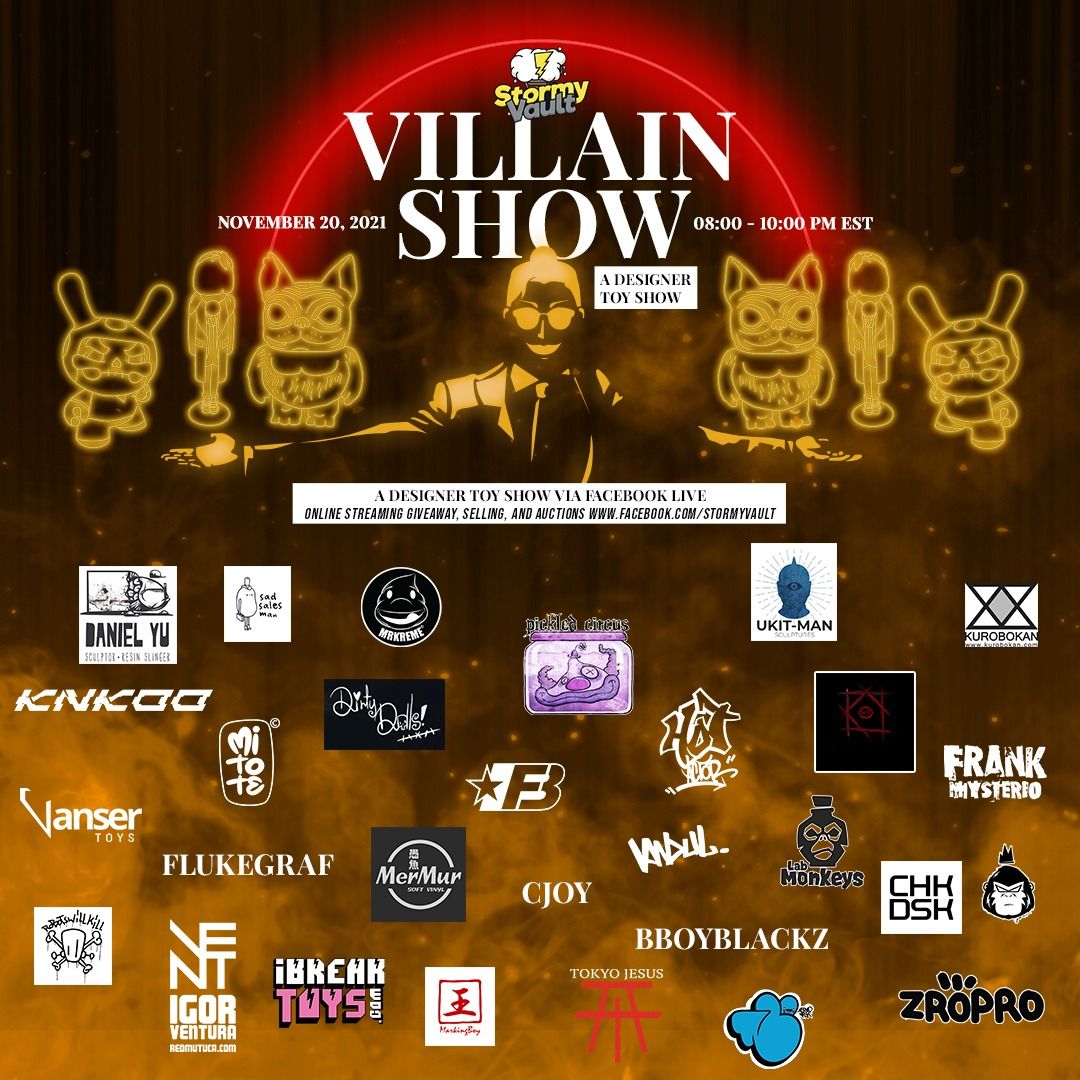 Stormy Vault
presents
Villain Show
, a designer toy show featuring villain-themed art toys from talented artists around the world. It will be another night of online selling, auctions, and giveaway for everyone in this event that will happen on November 20th, 8PM to 10PM EST via
Facebook Live
.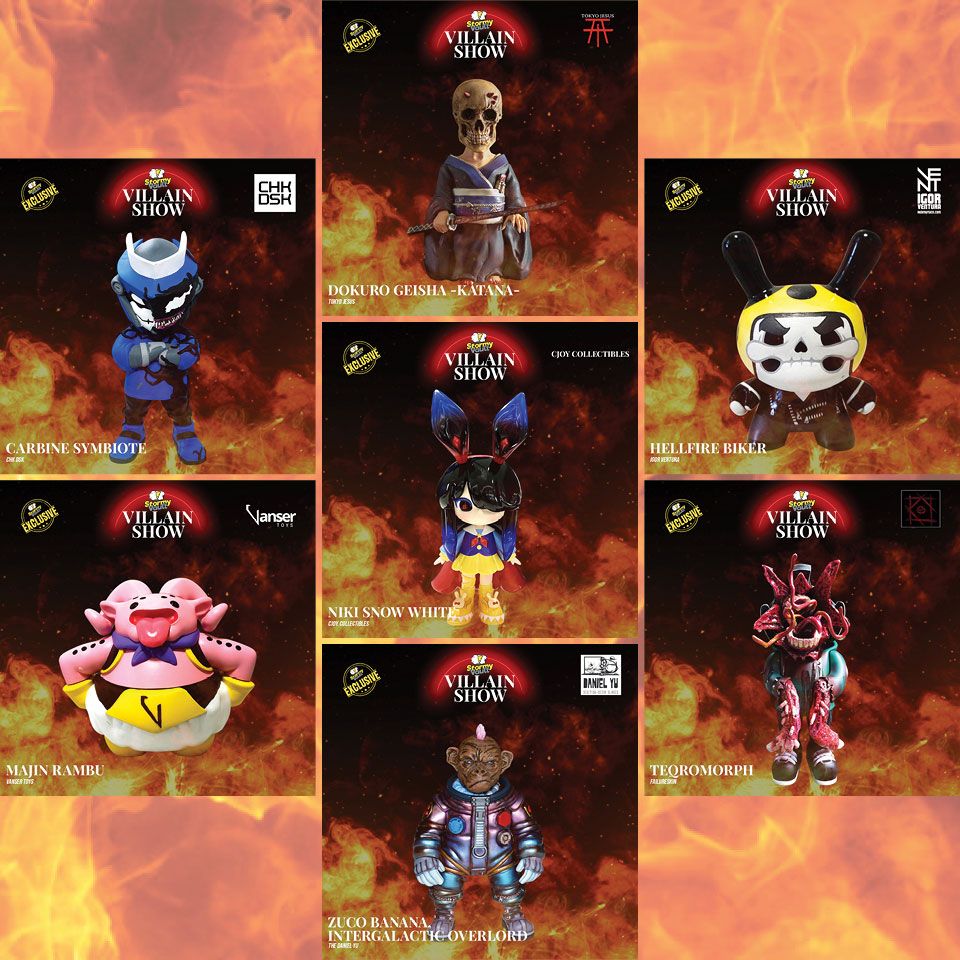 This is in collaboration with: Tokyo Jesus, Vandul, PickledCircus, Igor Ventura, Hot Actor, Daniel Yu, Nerviswr3k, Chk Dsk, Chris RWK, ZroPro, IBreakToys, Bboy Blackz, Vanser Toys, Flukegraf, Mr.Mitote, Cjoy Collectibles, FailureSkin, Knkoo, Mermur Studio, DirtyDolls, Fly Boy, BreakBones, Lab Monkeys, Gori, Marking Boy, MrKreme, Ukit Man, and Sad Salesman... and as you can see, the previews above featuring works by:
Carbine Symbiote by Chk Dsk • Niki Snow White by Cjoy Collectibles • Hellfire Biker by Igor Ventura • Teqromorph by Failureskin • Zuco Banana Intergalactic Overlord by DanielYu • Dokuro Geisha - Katana by Tokyo Jesus • Majin Rambu by VanserToys
- look amazing! More info can be found
HERE
, and more will be posted on their Facebook as well!