Pistachio Toastboy release announced from Chris Ryniak!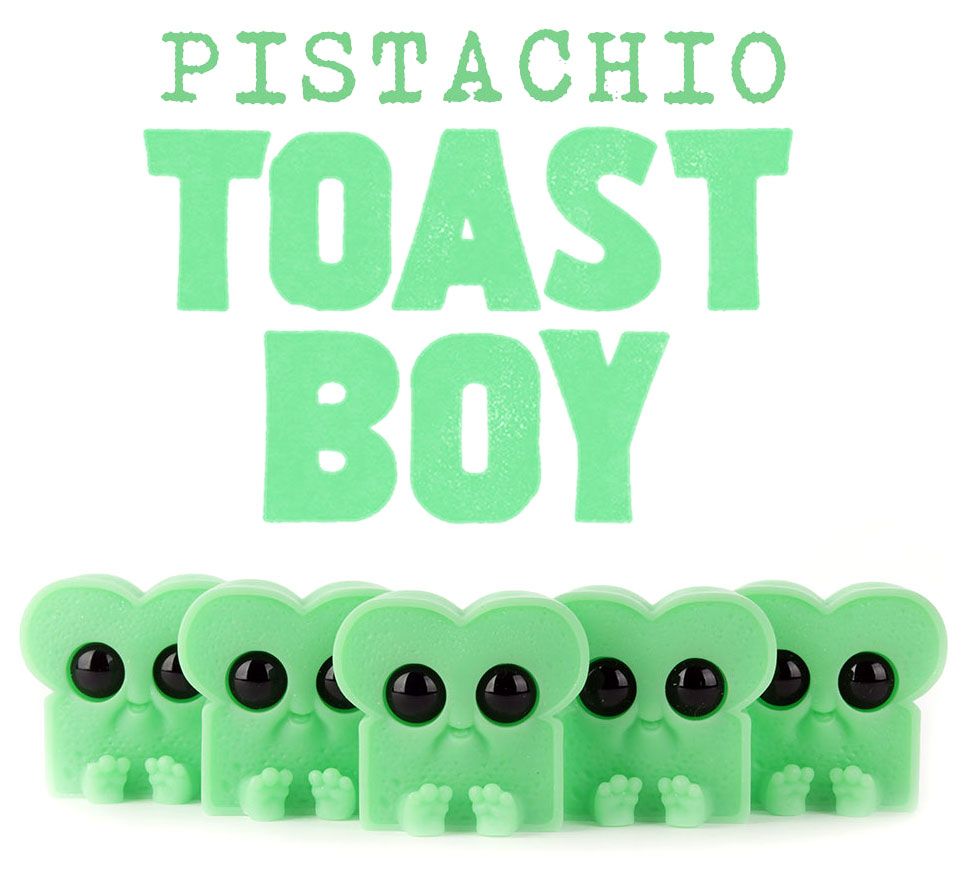 Chris Ryniak's
Toastboy returns! Your favorite baked good is back in a delicious new flavor..
.Pistachio
! For me... I love the nuts, not so much the flavor, but I guess this cute little bugger gets a pass ;-) This is the second release of the resin Toastboy and this green is even more stunning in person. Time to load up on carbs and smiles with this new 1.5" mini-figure... so cute, and delicious (DO NOT EAT)! Available
HERE
this coming Saturday, November 20th at 8am PST, no word on a price, but if the past dictates the future, he will be approx. $18!