New from Mighty Jaxx - A Wood Awakening: #FR2 Edition by Juce Gace!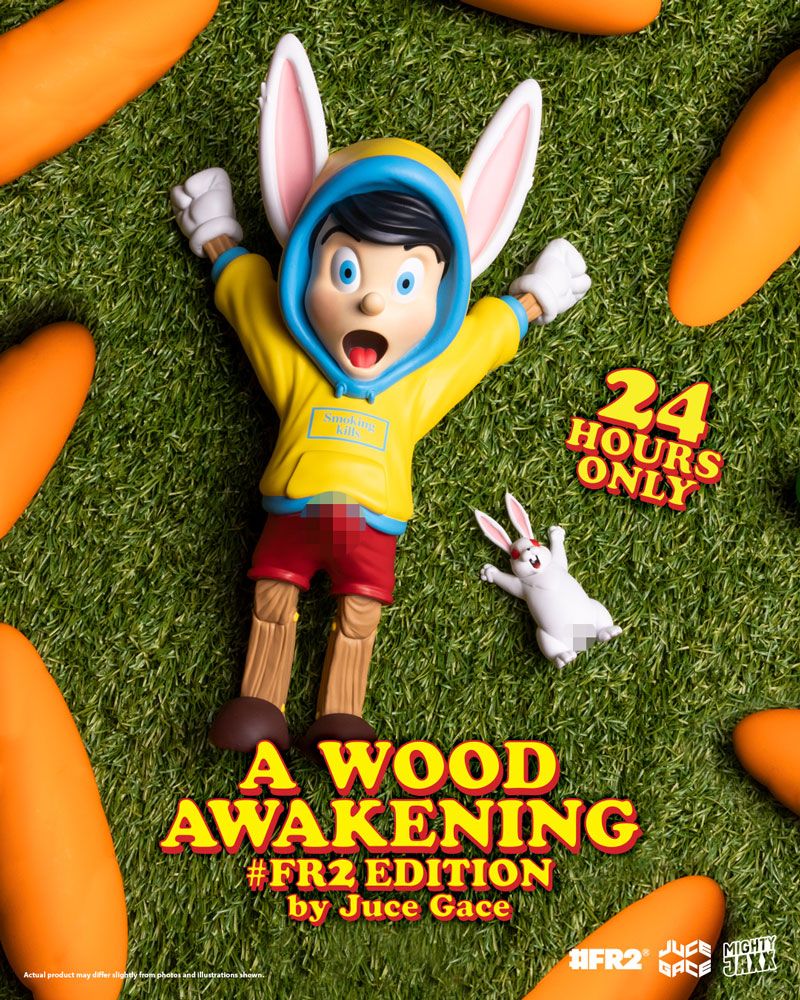 A Wood Awakening has made a new friend! It's #FR2, a rabbit photographer with an eye for all things salacious, it's no surprise this cheeky bunny would become friends with
Mighty Jaxx's
favorite puppet.
#FR2 (Fxxking Rabbits)
is a provocative Japanese label, headed by Ryo Ishikawa, an iconic figure in Tokyo's streetwear scene. #FR2 blends together the worlds of fashion, design, and photography with its range of bold and unorthodox graphic t-shirts, hoodies, belts, and bags.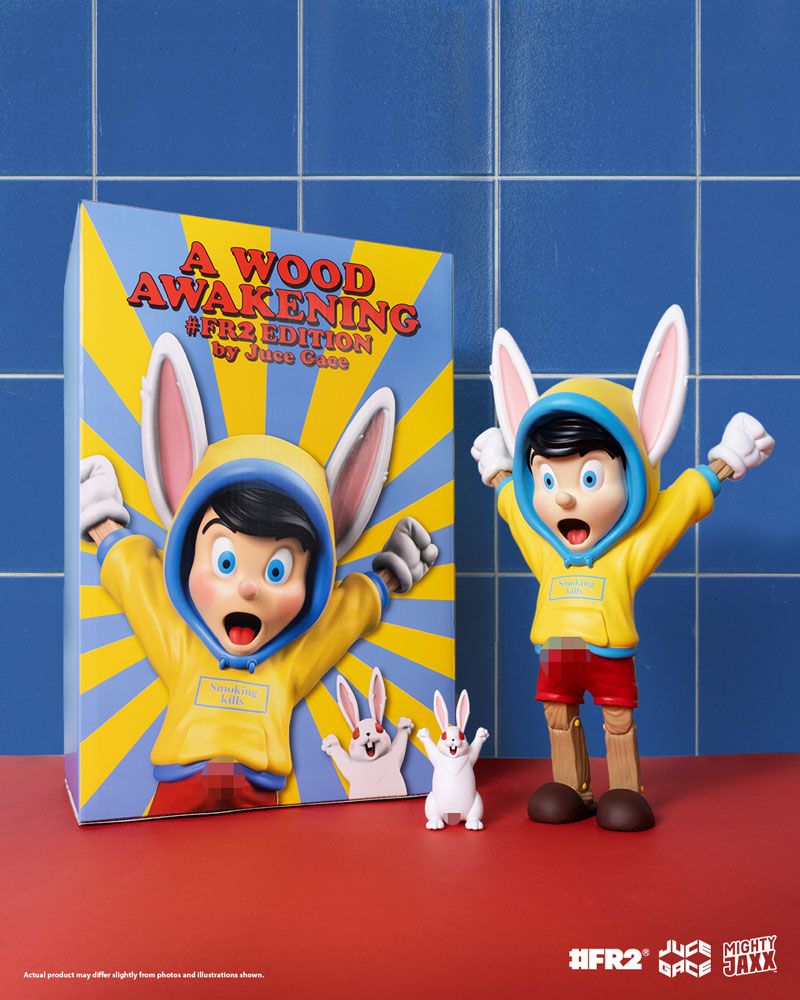 It's the first collaboration between #FR2,
Juce Gace
, and
Mighty Jaxx
, and they've given birth to
A Wood Awakening: #FR2
edition! Decked out in a yellow hoodie and having grown bunny ears, it's the coolest A Wood Awakening has ever looked. Together with the #FR2 rabbit, the new friends take on the streetwear game hard. It's a copious package you don't want to miss. Standing 11.6" A Wood Awakening + 3" #FR2 Rabbit Vinyl Art Toy, these will be up for grabs as a 24-hour time-limited release
HERE
which kicks off on Saturday, November 13th at 6am PST and will retail for $199!