MechatroMyTee & TeiTei 'Glitter and Glow' in Their Second Release!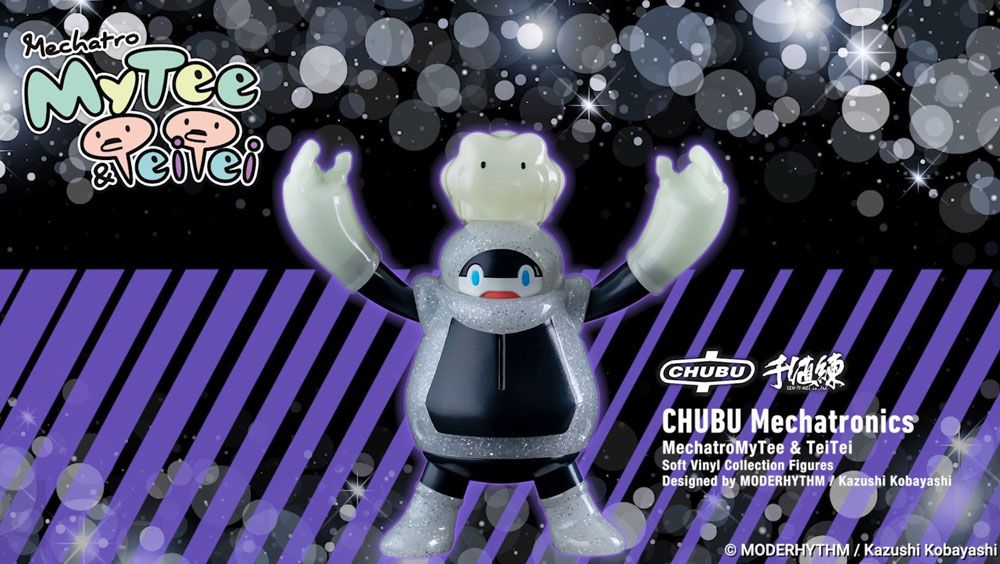 CHUBU Mechatronics
and
Sentinel
return with MechatroMyTee (4" tall) and TeiTei (1.2" tall) in a new color! The soft vinyl robots glitter and glow in their latest release. These Mechatro Family favorites shine! Both are made up of special glow-in-the-dark vinyl pieces, while MechatroMyTee sparkles with its glitter-infused clear body. The second release of the MechatroMyTee and TeiTei 〜SPACE and GLOWING〜 will go on pre-order on November 01, 2021 at 12PM JST from retailers worldwide!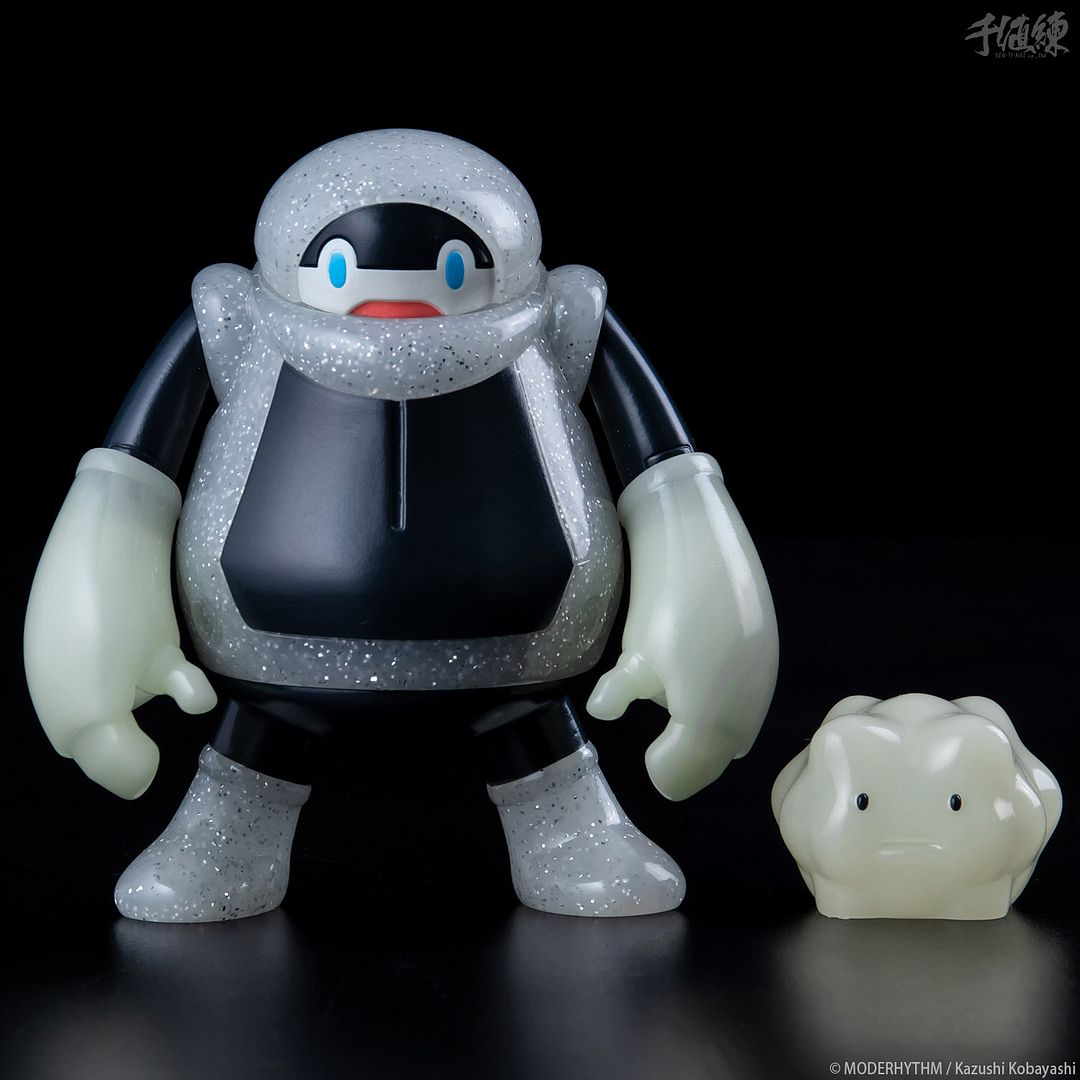 "MechatroMyTee" was created as a bodyguard robot to protect young children in urban environments. He can speak simple words and lift heavy luggage. In case of emergency, he can escape using the rocket nozzle on his back and escape from dangerous situations. The character's design is inspired by the triangular shape of "Onigiri" - a traditional Japanese rice ball. "TeiTei" is designed to be a pet robot whose main function is to join children on their walks outside. She can recognize her owner's face and strongly bonds with them. Most importantly she is super fluffy and very adorable. MechatroMyTee and TeiTei are designed by Japanese toy designer Kazushi Kobayashi (MODERHYTHM), who is the creator of the popular MechatroWeGo series. MechatroMyTee and TeiTei are crafted in Japanese soft vinyl and are sold as a set and can be found
HERE
for ¥6500($56.91)!