MAD x UVD Toys - Spastic Collectibles exclusive MAD*L Citizens 'Lime Green' Colorway with Chase announced!
Whoa... this came outta nowhere and I gotta admit, it was totally unexpected as the folks over at
Spastic Collectibles
have just dropped info about their very own exclusive colorway of
MAD
and
UVD Toys
! The MAD*L Citizens is getting WACKY with the crew at Spastic Collectibles! Vibe with this Lime Green hat, Spastic Collectibles Black & White tracksuit and Electric Pink kicks! 1 in 4 lucky peeps will get down with the CHASE Electric Pink hat, Spastic Collectibles Purple & Yellow tracksuit and Lime Green kicks. Lime Green is Limited to 149 pieces while the CHASE Electric Pink is Limited to just 49 pieces!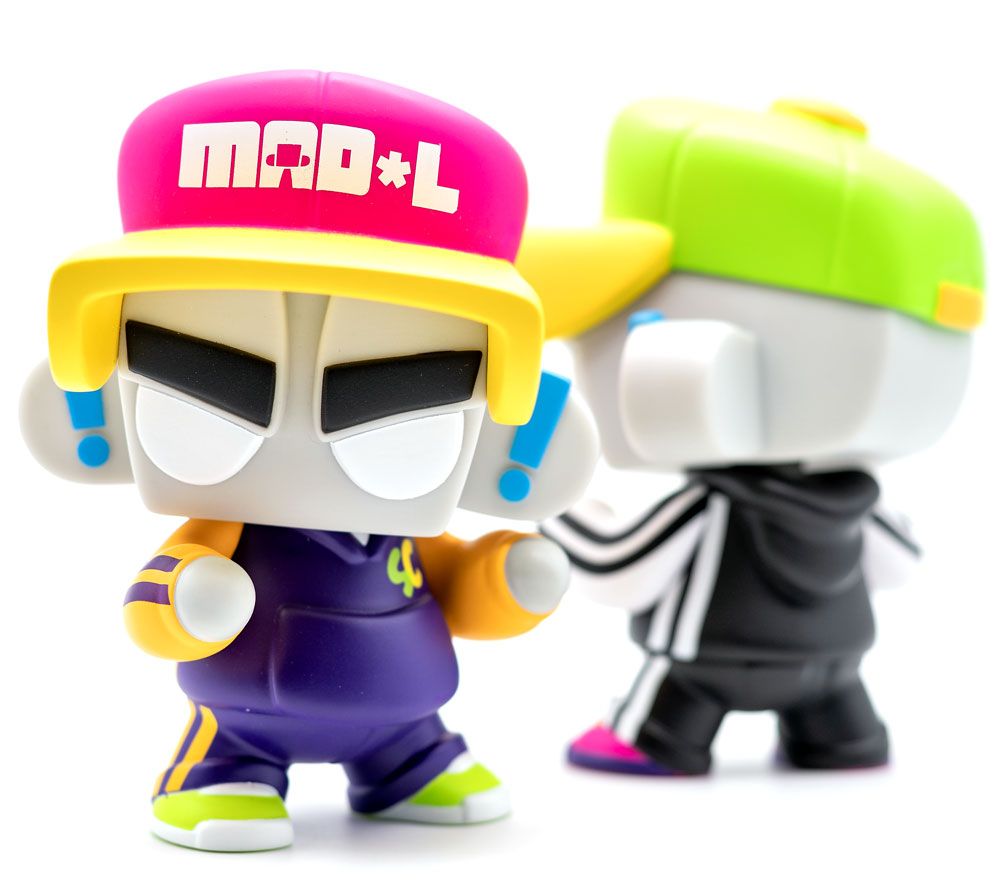 CHASE pieces will be distributed at random, but those who order 4 or more are guaranteed to snag a CHASE. Standing 4" tall and featuring articulation along with a sweet ball-jointed neck, these new colorways look awesome... and if you would like to snag one up, they will be available
HERE
this coming Friday, November 19th at 9am PST for $49.95 each!