Black Friday STROLL SALE... grab a DIY vinyl Stroll for just $15!!!!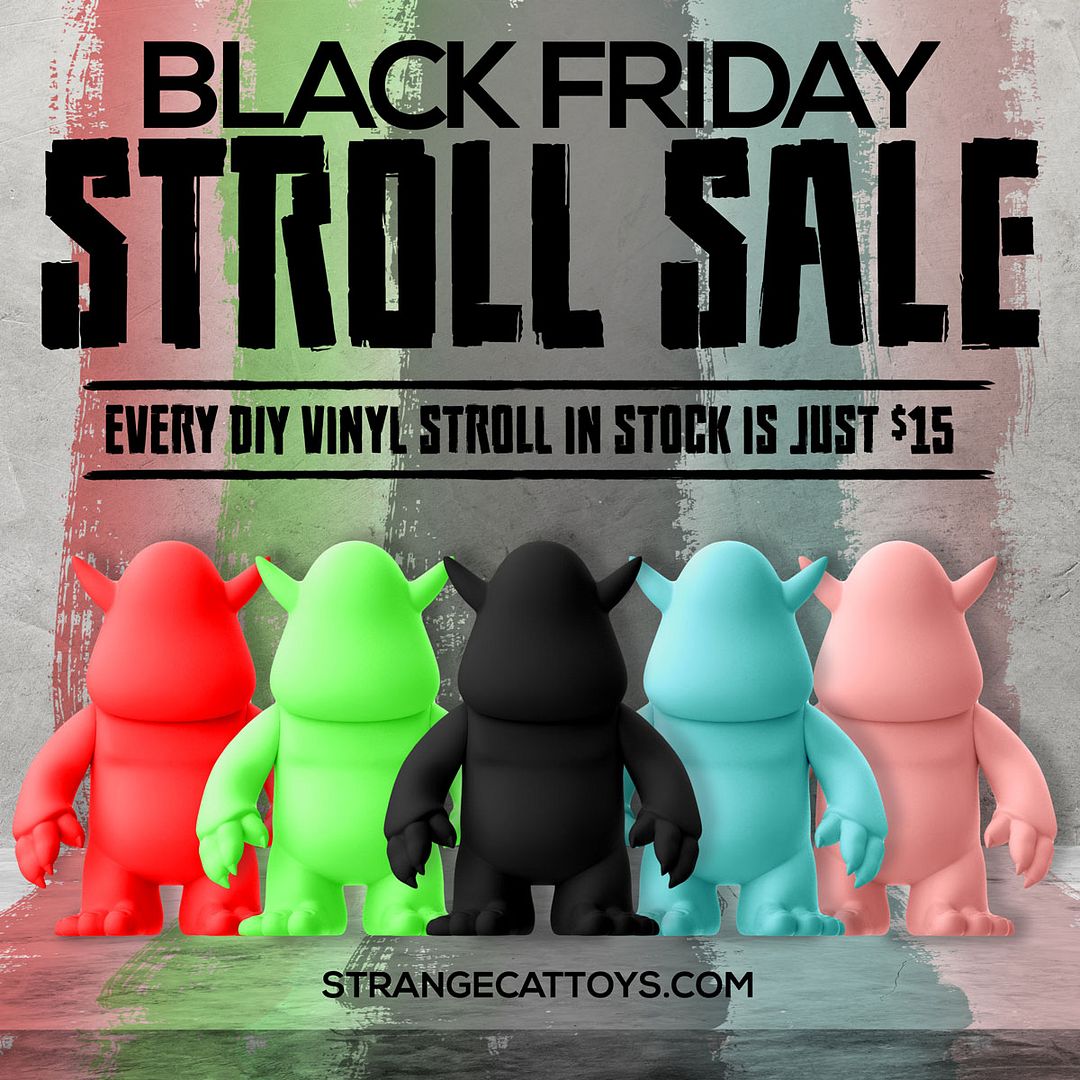 There are some pretty great Black Friday sales... but this one, this one is EPIC! Our STROLL vinyl DIY figure from
SpankyStokes
and
Strangecat Toys
has been customized by artists from around the globe, and now is your chance to get in on this action as this 5.5" tall figure
will be just $15
(normally $25 each) - yeah, CRAZY SAVINGS! This kicks off on Thursday, November 25th at 9pm PST and runs until November 28th at 9pm PST! Grab a
Black, Red, Pink, Teal or Green GID edition
of this great DIY figure that features simple smooth shapes and surfaces with minimal sculpting that lets your creative juices flow. Articulated at the head and shoulders, the figure comes bagged with a header card (because who saves boxes for DIY figures, anyways?) Releasing via the Strangecat Toys website
HERE
at the above date and time, we can't wait to see all the amazing customs on this unique platform and please remember to tag us with #SpankyStroll #DIYStroll so we can follow your journey online!