DINO BOMB by ToymanJohnny... an exclusive release from Spastic Collectibles LLC!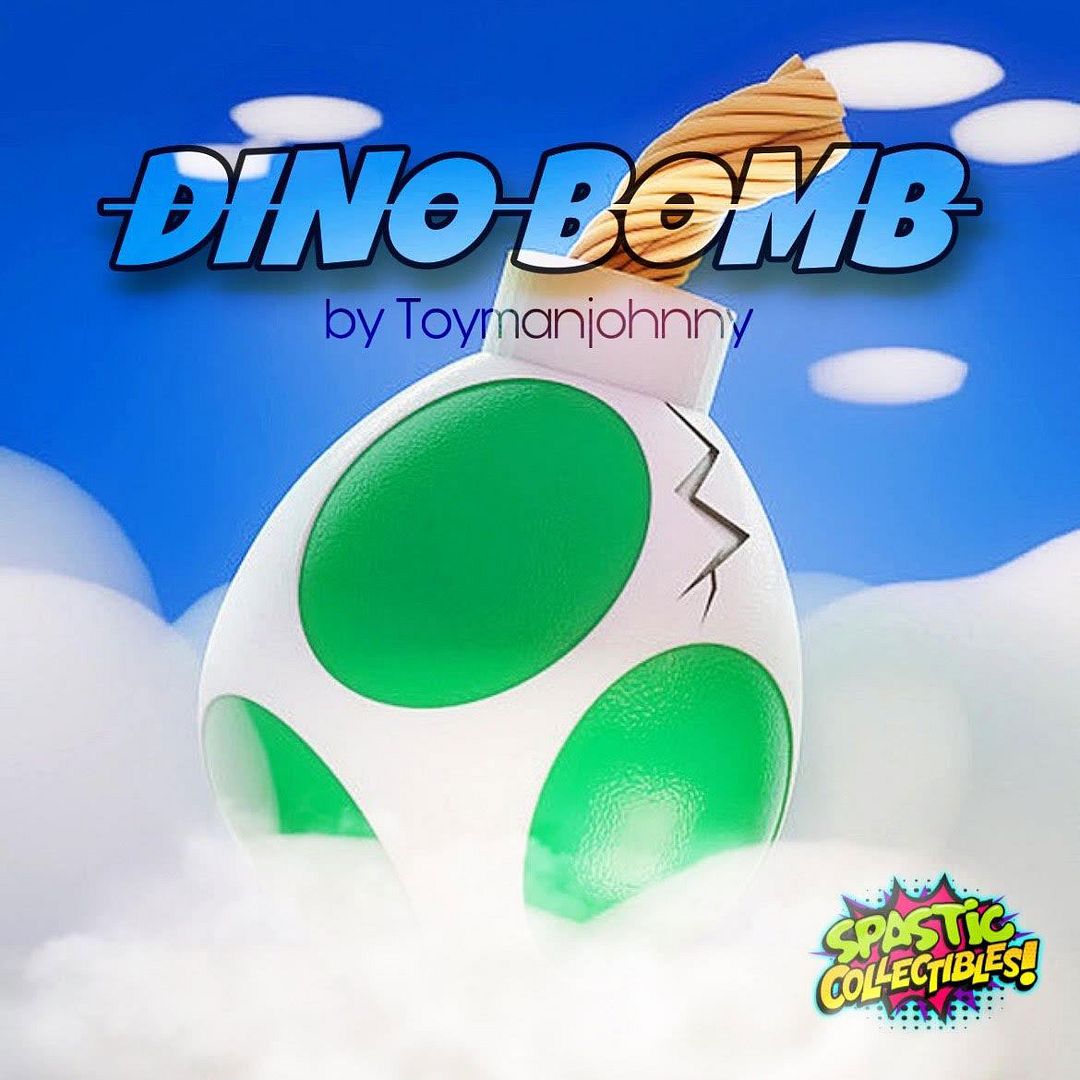 "
After throwing countless eggs at his enemies & failing to stop them, Dino came up with the idea of making them explode. Nobody knows how a dinosaur learned to make explosives, but some say his owner was a caveman who threw fire!
" The folks over at
Spastic Collectibles LLC
teamed up with
ToymanJohnny
as he brought a piece of nostalgia to life - with a twist... the 'Dino Bomb'! Nostalgia meets contemporary on this originally, reimagined, classic... crafted out of resin and measuring 2.5" x 2.5" x 3.25", this 1st edition will be limited to 50 pieces and will come with an autographed header card, individually numbered and a Certificate of Authenticity... for just $40!