Shingangu GARGAMON TAG-Exclusive Lottery announced... GLOWing goodness!!!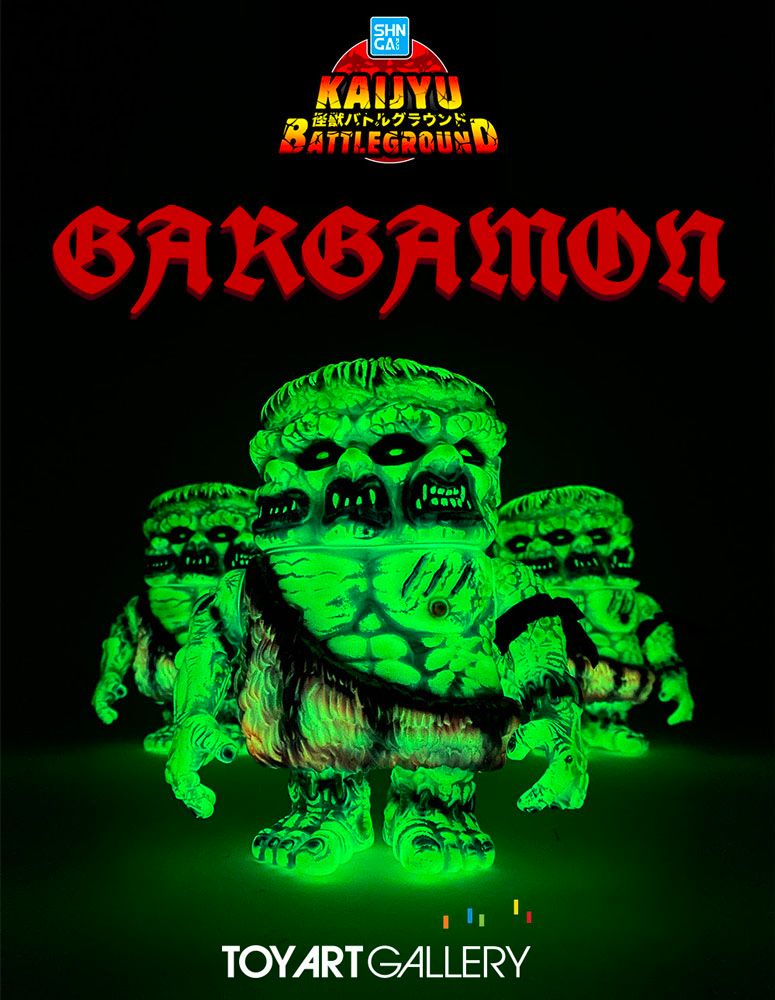 Toy Art Gallery
is proud to present a TAG-exclusive edition of
GARGAMON
from
Shingangu
! GARGAMON stands 8.5" tall and features articulation at the neck, arms and legs. The TAG-Exclusive edition features detailed paintwork on glow-in-the-dark soft vinyl! Designed and co-sculpted by ShinGangu's
Tru:Tek
alongside
David Arshawsky
and
Richard Page
, made in Japan.
The GID GARGAMON retails for $195. It will be released via email lottery starting on Friday, October 1st at 12PM PST and ending on Monday, October 4th at 12PM PST. Email
sales@toyartgallery.com
with "GARGAMON Lottery" as the subject along with the following information:
Name:
Address:
Phone Number:
Paypal Address:
If selected you will be sent an invoice for payment. Please allow 24 hours for a response after the closing time. Winners will be chosen at random, one entry per participant please (if you submit more than once you will be disqualified). Good luck!