New from Mighty Jaxx: 'Graffiti Crime' by Brandalised!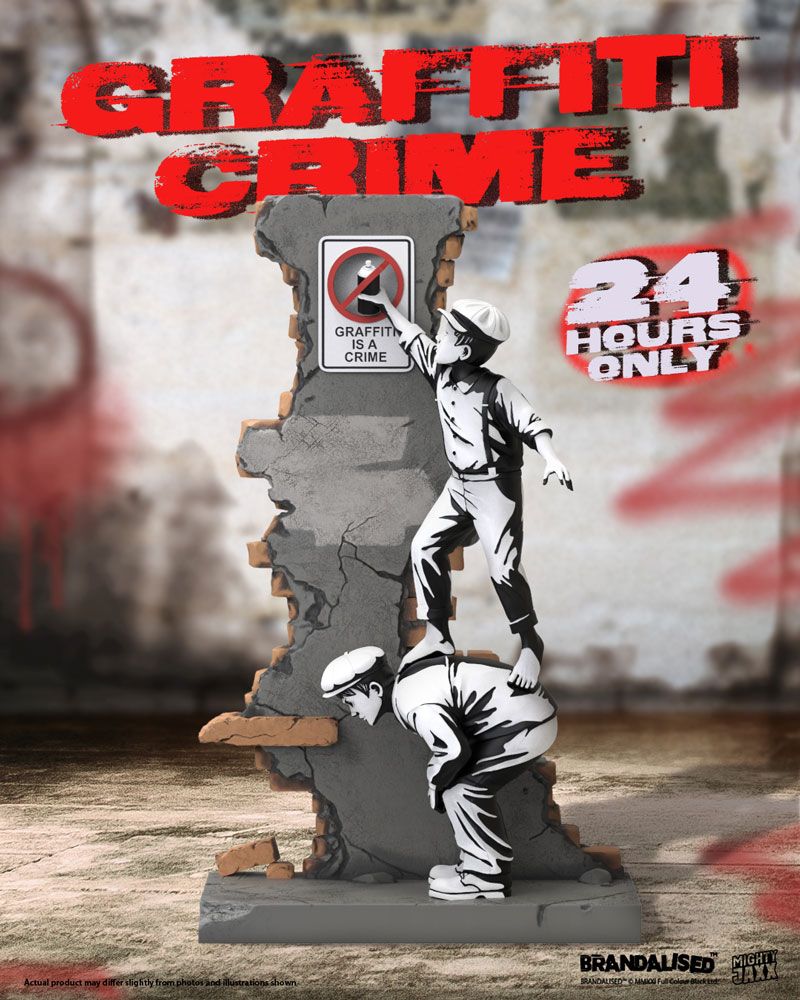 Introducing the stunning
Graffiti Crime
by Brandalised! Fueled by their youth and a sense of rebellion, the detailed 10" polystone art collectible depicts two mischievous boys, one atop the other, pulling a spray can out of a "Graffiti is a Crime" sign. Featuring the stencil-like paintwork you've come to love with
Mighty Jaxx's
Brandalised collaborations, Graffiti Crime also features incredible detailing - from every crack to every brick. Even the spray can is popping out and restrained by the sign that imprisons it. Set to release
HERE
as a 24hour timed pre-order this coming Saturday, September 11th at 6am PST, this will retail for $350 a pop and is licensed by BRANDALISED™ © MMXXI Full Colour Black Ltd. - Own an iconic piece of street art like never before!