"Teal Drops" custom 8" Janky from Cat Atomic!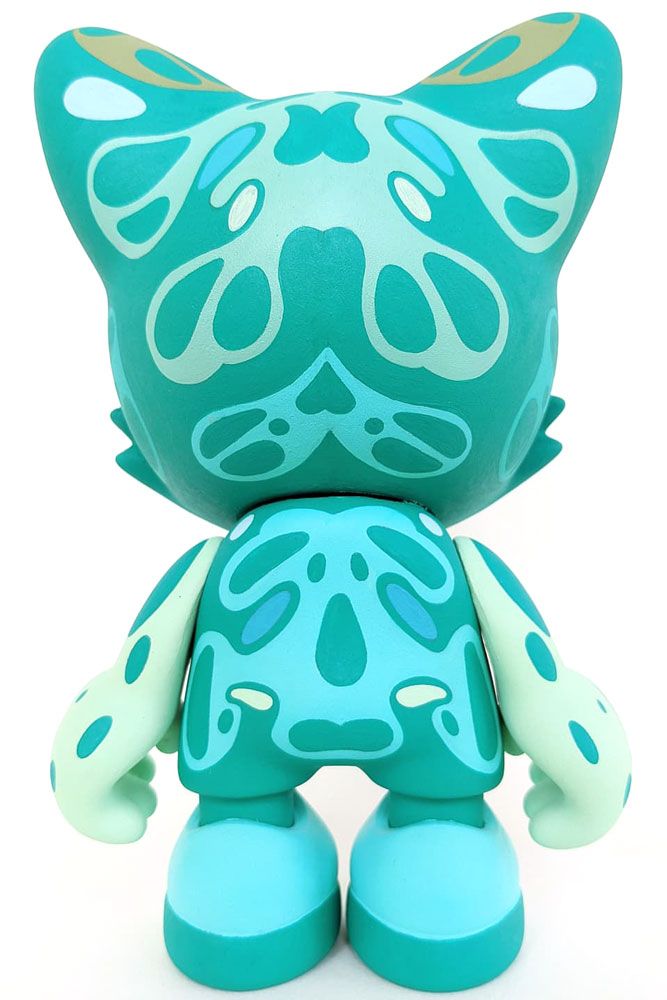 Check out this really cool new custom from
Cat Atomic
... this piece features a new evolution in his work that combines my recognizable designs/patterns but presents them in a really nice symmetrical format. Titled "
Teal Drops
" this is a custom 8" Janky and it has a very cool totem/tribal feel to it! Cat Atomic mentions "
By no means does this mean I'll only be including symmetry in all of my work from now on. It's just a new way to present my work that I'll revisit from time to time. Collectors will also be able to see this new evolution of my work on a set of 6 custom 5-inch Dunnys that I'll be releasing with Clutter next week.
" That being said, this piece will be up for grabs
HERE
at the Rainbow Sparkles group show that's happening at Clutter Gallery TODAY - August 14th, 2021!