Puppy Tang "Optometry Puppy" micro-run from artist Xiang Yata anounced!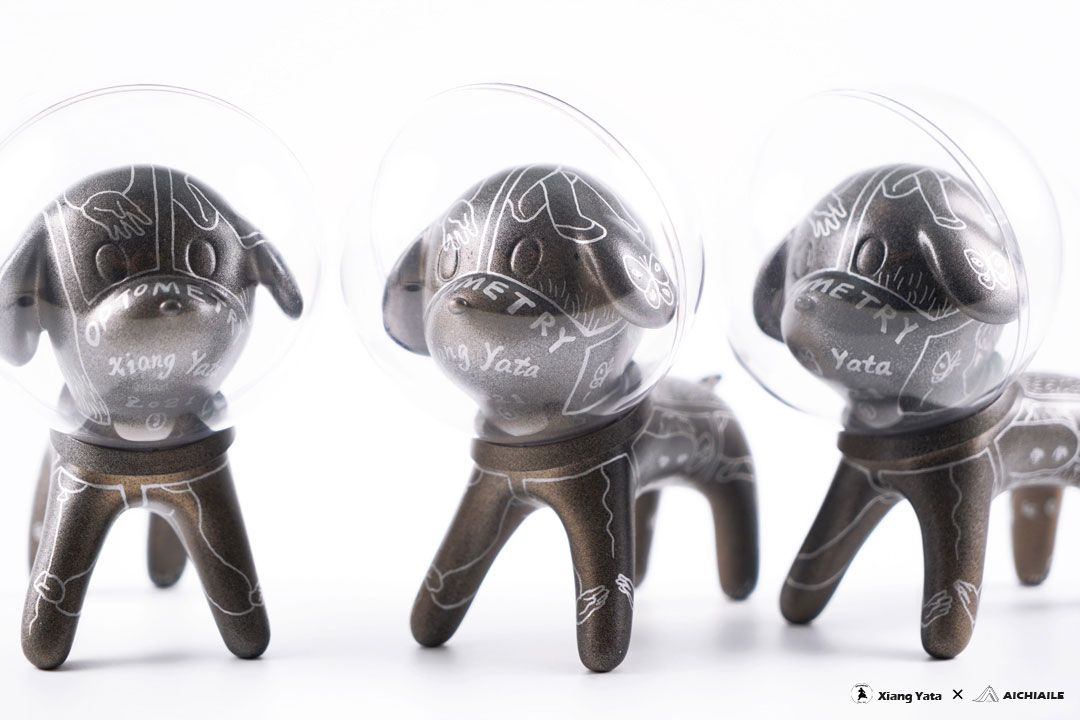 The 20th artist custom edition from
Han Ning
is here...
Puppy Tang "Optometry Puppy"
custom by artist
Xiang Yata
! Han mention "The projection of the optometric world is projected on the dog from all angles. In these stories, the girl play games with the house, the balloon and the butterfly, and the relationship is constantly changing. The fragments of the story are pieced together to form a three-dimensional space and narrative on the puppy." This vinyl figure stands 5.5" tall and is limited to just 3 pieces... retailing for $278 each, international buyers can send an email (name, city, country) to
aichiaile@sina.com
- the works will also be available at the toy show "POP TOY SHOW BEIJING" in Beijing on August 6th-8th via booth #B89 - really dig that line work and simple color pallet!