Martin Hsu x Mark Nagata - Dragon Boy Thor and Loki for Dcon Summer Online event!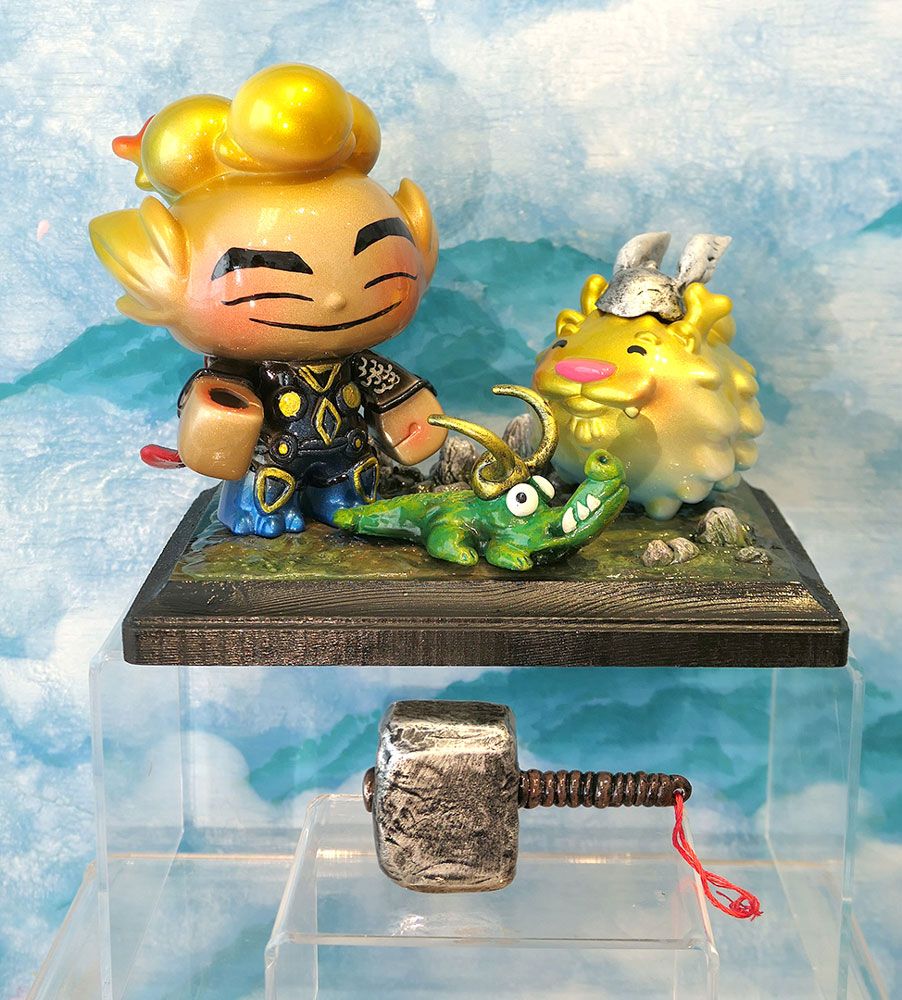 Dragon Boy Thor
and
Thunder Pup
is a 4-pc set by Mark Nagata and
Martin Hsu
that includes sculpted accessories like Thor's hammer, Thunder Pup's helmet, and a Loki Alligator! They stand on a custom sculpted display base. Loki Boy and Pup is a micro run of 3 unique sets. Sculpted horns and base paint by
Mark Nagata
. Facial features by Martin Hsu. These are Dcon Summer exclusives on Popshop Live this weekend. Pre-sale begins
HERE
this Friday, August 27th at 12Noon PST!