Frank Montano introduces his newest designer art toy... "El Ladrón"!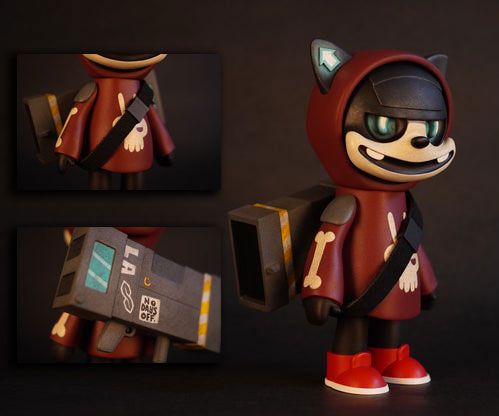 "
As a member of the Mobile Defense Unit (MDU), Ladron has first hand knowledge of FEAST CORP's inner workings. He was the rising star, people were starting to take notice. The problem? Ladron didn't join FEAST CORP for mere acknowledgement. He joined because he has a mission and FEAST is a stepping stone. However, a secret uncovered accidentally in a FEAST lab, has Ladrón running. Desperate for money and with something to offer, Ladron seeks out BlizzardBeast and Special K. They have a choice to make: can they trust Ladron? No one truly knows where his loyalties lie. After all, Ladron is Spanish for Thief.
" New from artist
Frank Montano
, and continuing to tell the tale of his Feast Life story, this is
El Ladrón
aka The Thief... and yeah, he did an entire
YouTube
video on painting this awesome figure - check it below!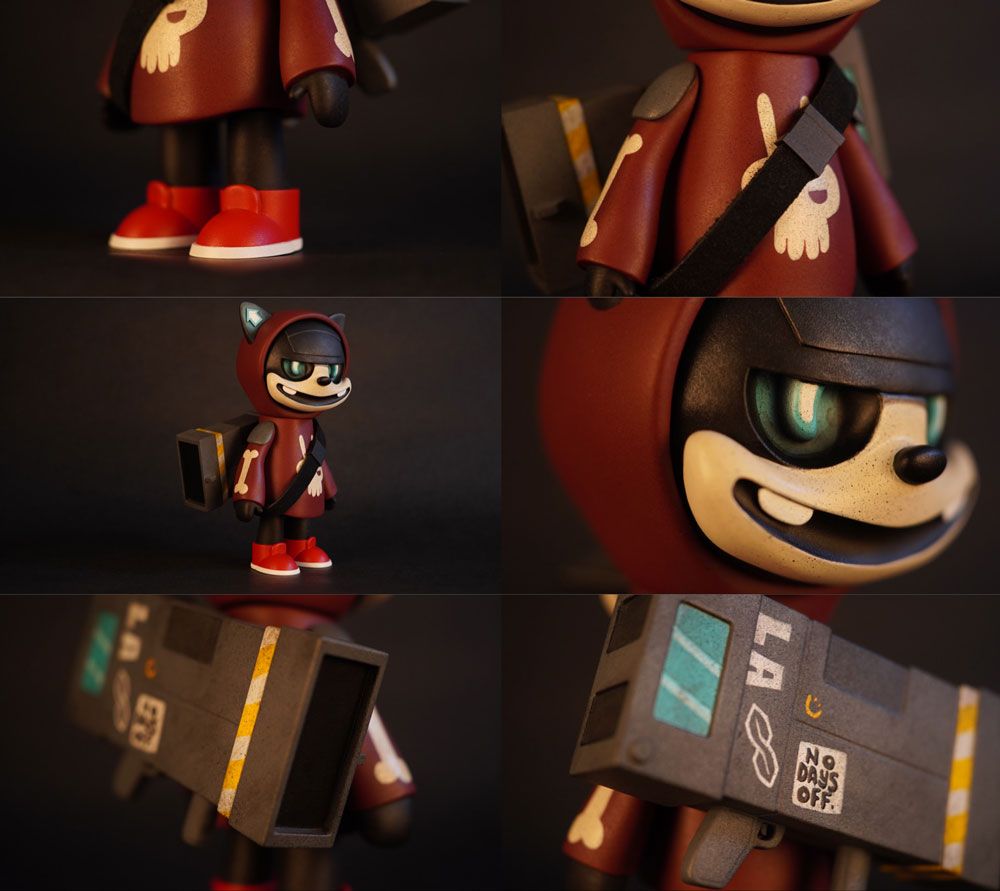 Sporting a HUGE canon strapped to his back, with a grin on his face, this hand crafted art toy stands 6" tall, is made from high pressurized polyurethane resin, and each piece is hand painted by Frank! We seriously love the weathered texture and overall paint application on this - such a fun design! Limited to an edition of 15 pieces, this pre-order is available
HERE
right now for just $360 a pop! (figures projected to ship end of 3rd quarter.)