Brandalism x Queen M x BAIT x Toy Tokyo: Comic-Con@Home 2021 exclusives!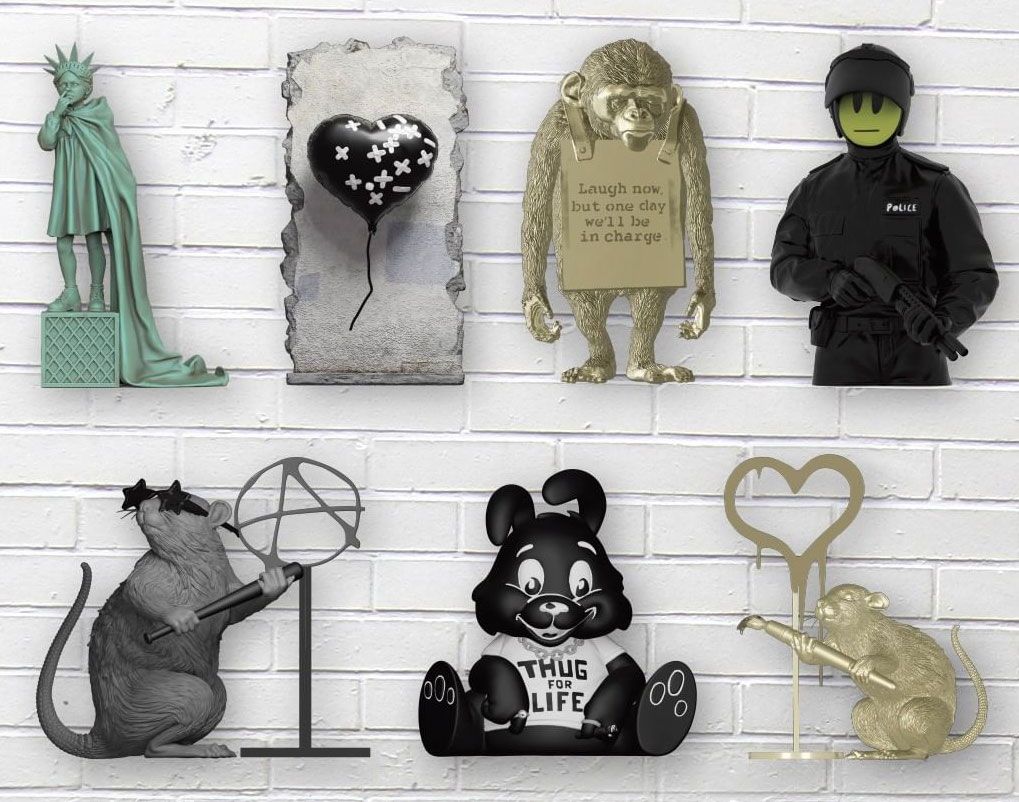 Queen M have teamed up with BAIT and Toy Tokyo to release pre-order timed limited edition variants of their Brandalism line of figures for Comic-Con@Home 2021. The figures are inspired by and pay homage to the artwork of the mysterious graffiti artist known as Banksy.
Queen M
will be releasing its Blackout Variants of RIOT COP, BANDAGED HEART and Gray Variant of HOLLYWOOD RAT.
BAIT
will be releasing ASIA Exclusive Gold Variants of LAUGH NOW and LOVE RAT. And finally
Toy Tokyo
will be releasing the Copper Green Variant of LIBERTY GIRL and Monotone Variant of BUNNY THUG.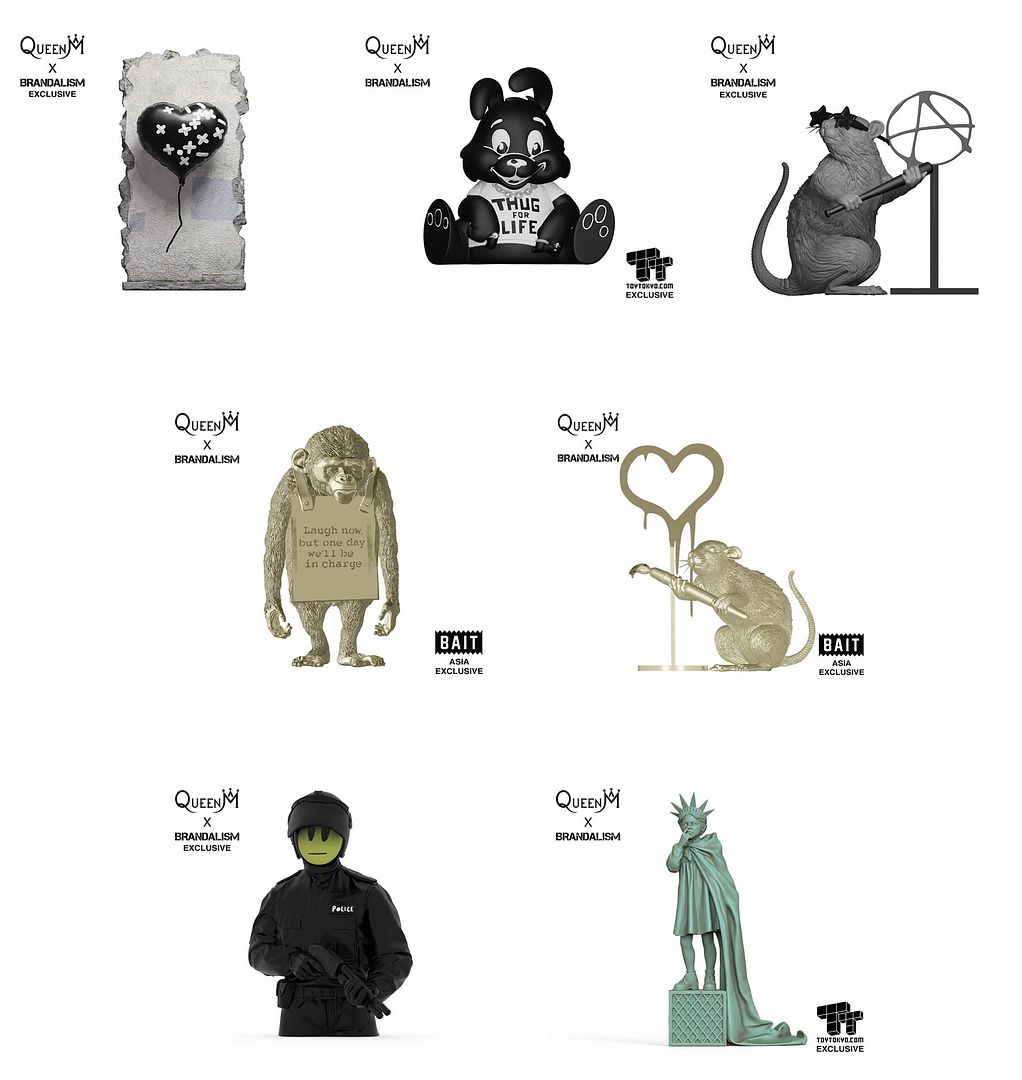 Standing at 8" tall, all the Brandalism figures will be sold individually as a pre-order for $175 + S/H. Each figure will come individually packaged in a high-end, museum quality, collector box that will include a certificated NFC chip of authenticity card, a paper certificate and a pair of white gloves. All the figures will be up for pre-order from Thursday July 22 - Sunday July 25 on each company's respective websites. Edition sizes will be determined by the number of figures sold through Sunday July 25th. Please check with each company for details of their sale, as details may differ from company to company.