Tokidoki X Ageless Galaxy - ADIOS exclusive vinyl figure release!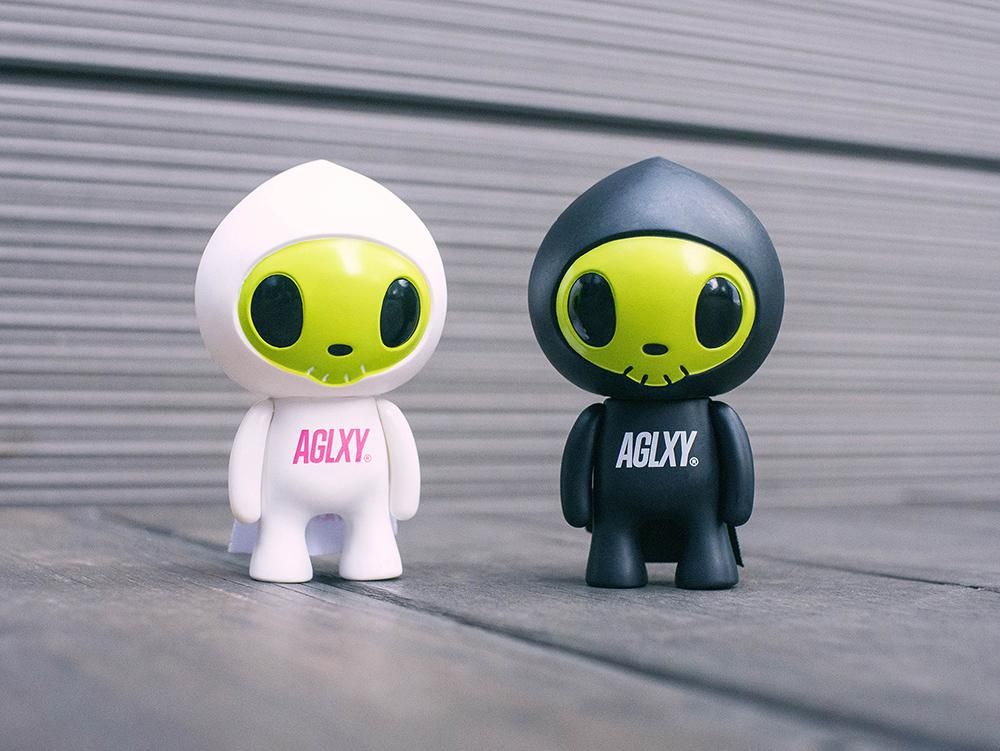 Ageless Galaxy
is a lifestyle brand based in Jakarta that's inspired by the mentality of outer space exploration. Their goal to leave a mark in the galaxy fuels their never-ending drive to do 'Whatever it Takes' to survive... and most recently they teamed up with
tokidoki
to release a very fun capsule collection that includes shirts, hoodies, stickers and vinyl figures... and that is what we are focusing on for this post - the
tokidoki x AGLXY Adios 6" vinyl figure
! Ageless Galaxy's first vinyl toy is a special edition of tokidoki's Adios. To commemorate the original Adios toy that brought the two brands together, an AGLXY version of Adios was created just for this collaboration. In addition, a special White Adios will also be available as a limited edition piece. The collection is available
HERE
right now to purchase through The Ageless Galaxy Flagship Store and www.aglxy.com for $50(white) and $40(black)!