New from Fools Paradise: SNOW FICTION a premium vinyl art collectible!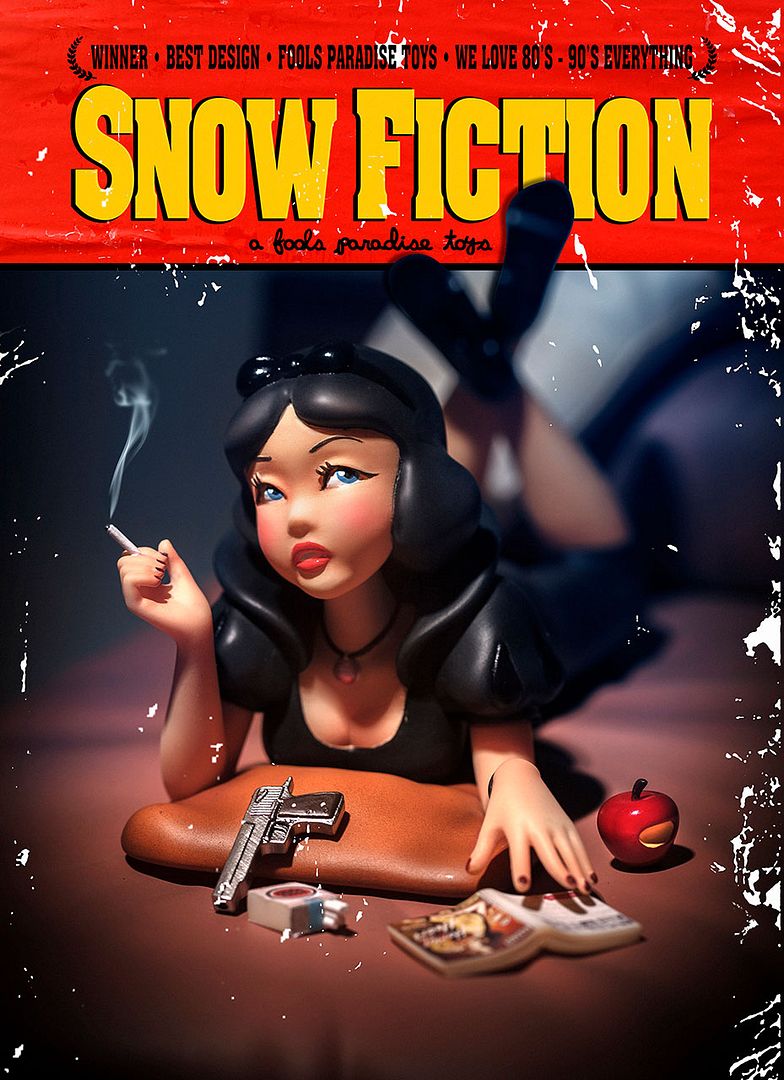 Gahhhh... can the folks over at
Fools Paradise
do wrong?!?! I mean, everything they make is over the top awesome and such great scale, and this new release is really breathtaking! Introducing
SNOW FICTION
, a pop culture mash-up featuring Snow White and Mia Wallace (Pulp Fiction)... the perfect recreation from the OG
movie poster
that made its debut back in 1994. This vinyl art toy measures 10.8"(D) x 16.9"(W) x 7.8"(H) which includes the bed and will retail for $380(plus shipping). These are up for pre-order
HERE
right now and are slated to ship 3rd Quarter of 2022 - so get that order in asap and wait patiently for this awesome figure to arrive.