NEW Bronze Liberty from Buff Monster!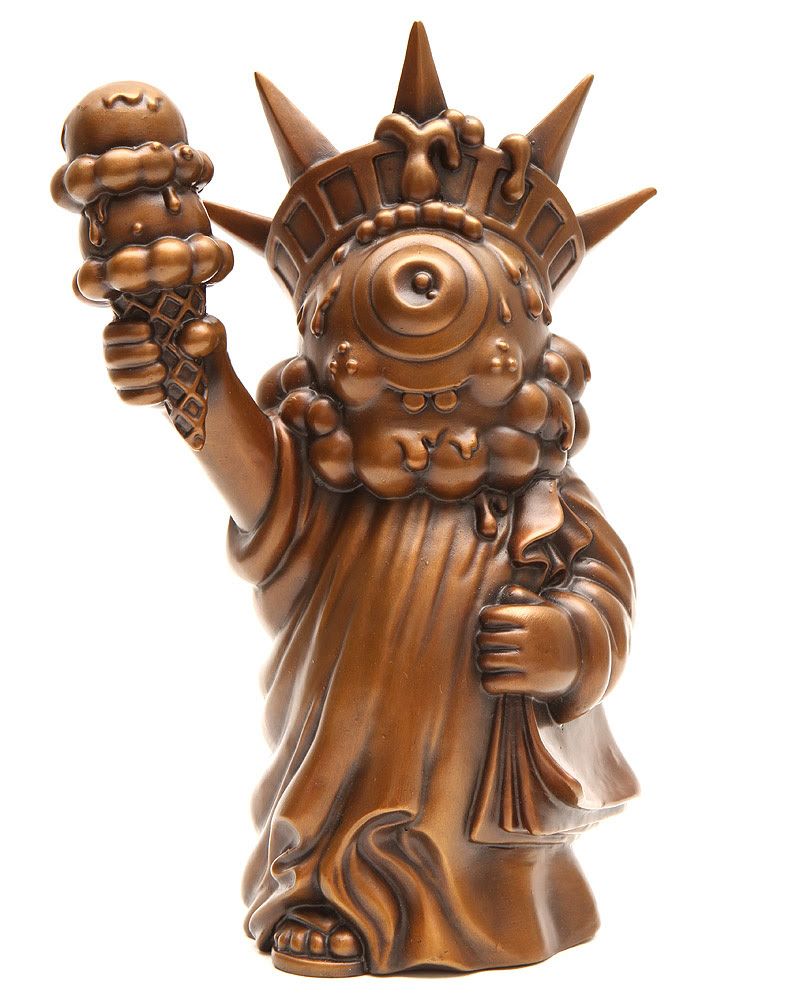 Just in time for Independence Day is the
Bronze Liberty
!
Buff Monster's
been working on this, his first bronze sculpture, for about a year now. As he detailed before, the process of realizing this figure was quite involved. This figure is near and dear to his heart, as it expresses his optimism and reminds us of the highest ideals that we can aspire to. This bronze version takes the figure to a whole other level, referencing the iconic statue and Buff's undying love of heavy metal. Everything he creates is made to last, but these will be uniquely enduring. They're solid, they're heavy and there are only 20 of them. Each will come with a signed COA in a custom wood crate. And they're made in the USA. Standing 10.5 x 6.5 x 4.5 inches (27 x 17 x 11 cm) these will be available
HERE
this Wednesday, June 30th at 8am PST for $3600 (+S/H) a pop!