'Mr. Line Up' resin art toy from Den... Shaka!!!!
Denis Ugryumov
aka Den, is am a toy maker from Russia, and he recently sent over info about his new figure... "Mr. Line UP" - a fearless surfer who looks calmly at even the highest waves! Den mentions "
This is my author's project, which I want to turn into a small series of 4 toys based on this guy. I wanted to make a toy with an interesting design, the ability to customize and so caused smiles. Mr. Line UP is my homage to surfers and the entire surfing culture!
" This work is was done entirely by hand, master model, surfboard, casting, painting and is up
HERE
via pre-order for $180 a pop (free shipping).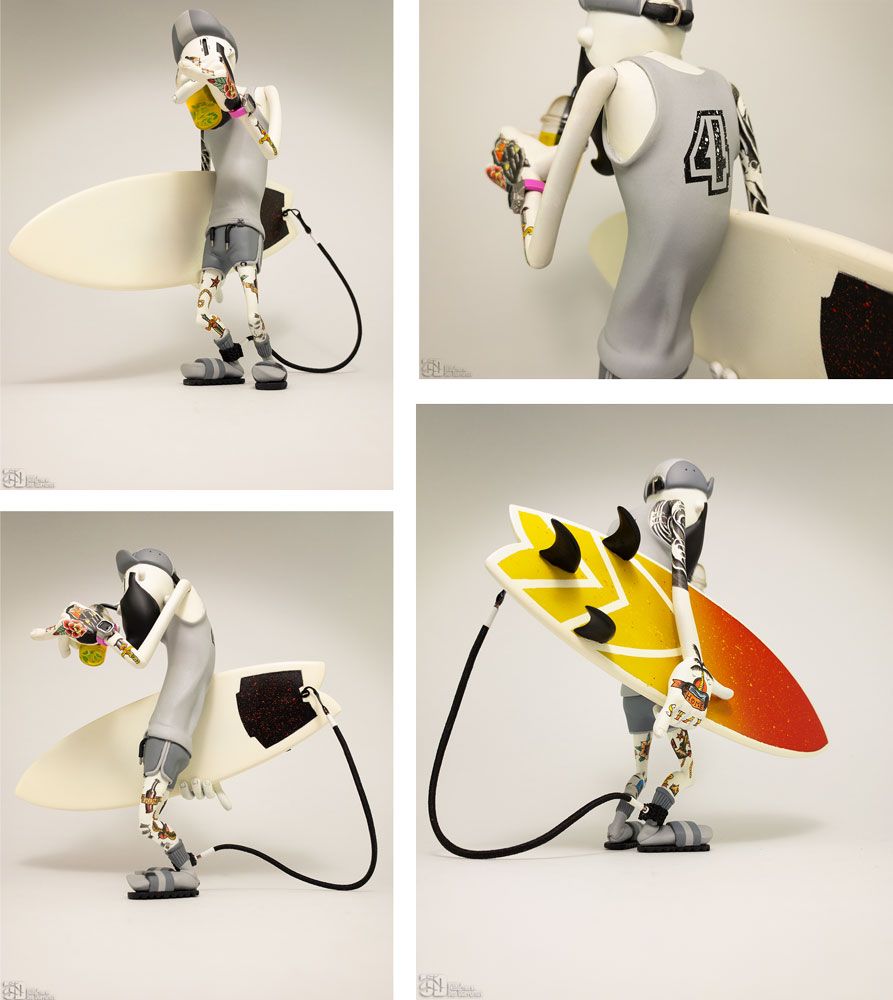 This edition will be limited to just 20 pieces and each toy will have a certificate of authenticity with a number and the artists signature. Standing 7" tall with a 7" long surfboard, these are seriously cool and very stylized... and we don't see them lasting very long. That being said, hit the link
HERE
right now to snag one up (Ships ESTIMATED July- August 2021)! Oh, and be sure to follow him on
Instagram
as well!