Celebrate 10 years of Cadaver Kid with Garakid!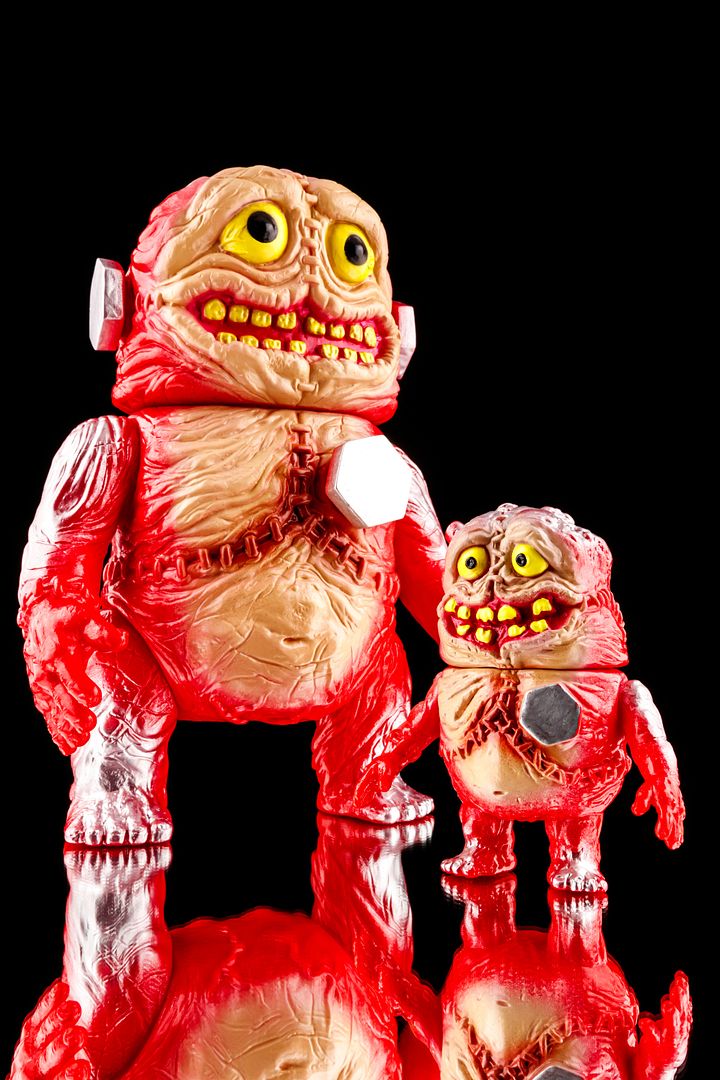 2021 marks the TEN YEAR ANNIVERSARY of fan favorite
Cadaver Kid
from
Splurrt
!
Lulubell
is celebrating this Saturday, July 3rd with a special release of Garakid (large & small), a Garamon tribute colorway on Cadaver Kid & his big brother, Masterworks Cadaver Kid! Red base vinyl with flesh & silver sprays and hand painted details. Masterworks Cadaver Kid stands approx. 8" / 20cm tall, ($150usd + shipping), while the classic Cadaver Kid is approx. 5" tall, ($65usd + shipping). Both drop
HERE
online this Saturday, July 3rd at 9am Pacific Time / 4pm GMT exclusively from Lulubell Toys (Photo by Robert Howell /
Manic Images
).