Aleister Growley + Daruma = "BodhiDogma"... a new release from The Devil's Kaiju!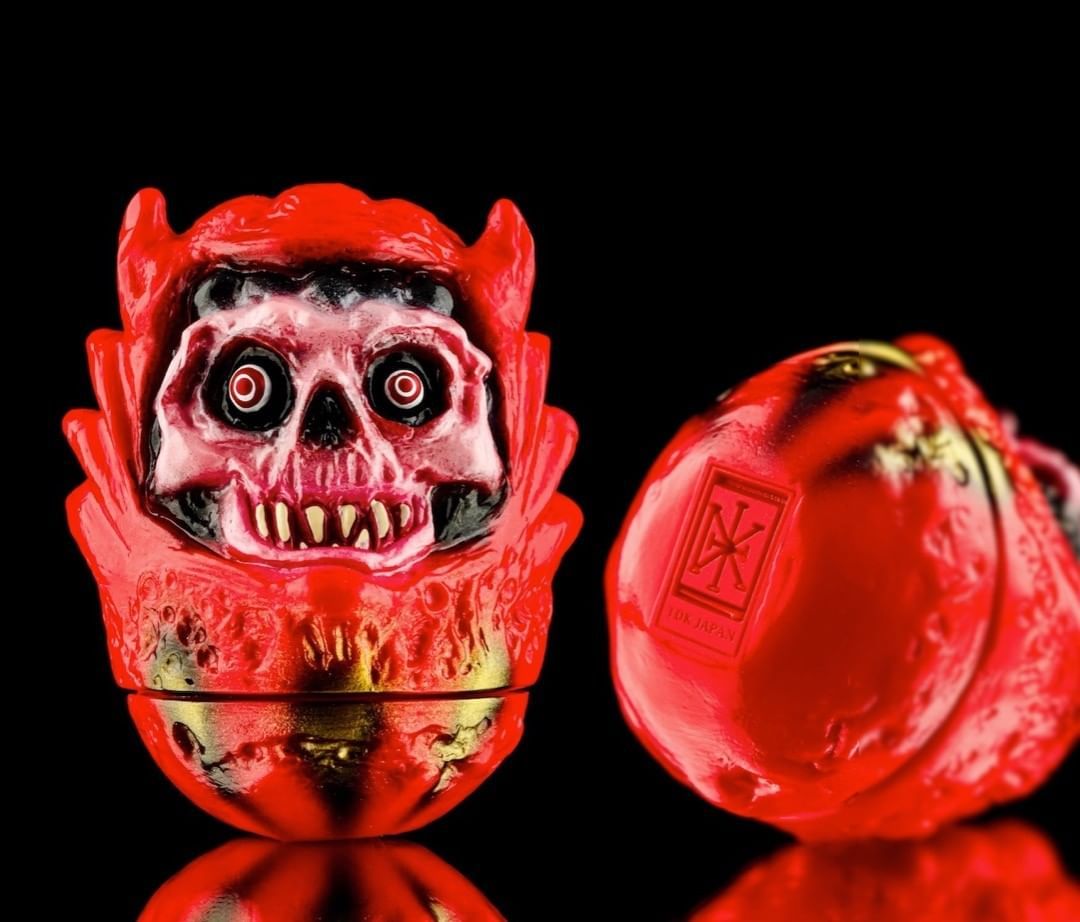 The folks over at
Lulubell Toys
are excited to share the newest creation from
The Devils Kaiju
, "
BodhiDogma
"! A fun nod to the traditional Japanese daruma doll x TDK's fan favorite,
Aleister
! BodhiDogma stands approx. 3.25" / 8cm tall, sofubi, produced by Lulubell | Japan. This is the first official release of BodhiDogma which pays homage to the classic daruma colorway. BodhiDogma comes cast in cherry red vinyl with black, gold and flesh sprays. Each Demon Daruma is balanced with a weighted resin pour in the cap to ensure he rocks, but doesn't roll.
Awaken the Zen with this monster of meditation this Sunday, June 27th at 9am Pacific via the Lulubell Toys webshop
HERE
for just $50+ shipping. Limited run, max 1 per person, sold blind, two one-eyed chases possible (one unpainted eye!) - good luck to those trying to grab one!