Stormy Vault presents: 'The South East Asia Show'... custom group show with serious flavor!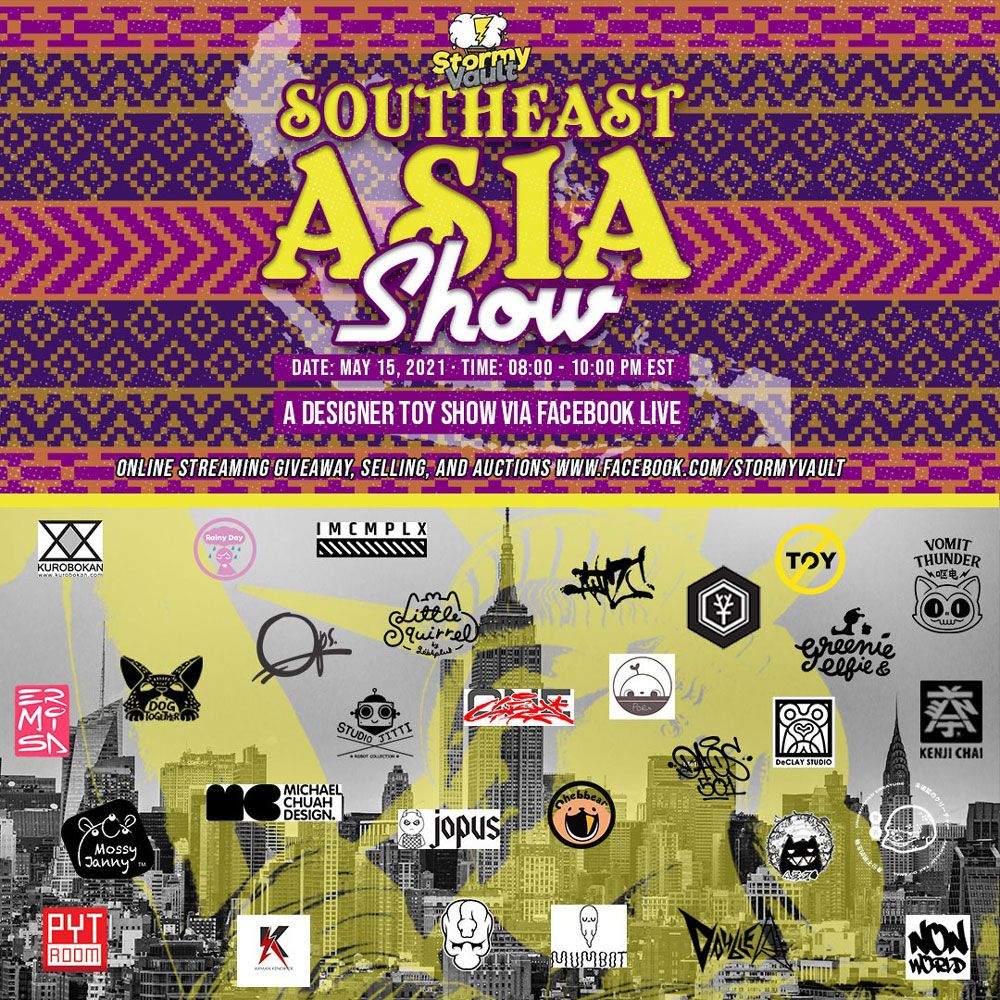 This Saturday (May 15, 2021), the folks over at
Stormy Vault
will be having their South East Asia themed show where they invited artists from Malaysia, Vietnam, Indonesia, Thailand, Singapore, Taiwan, and Philippines to participate in what looks to be another amazing collection of customs! Stormy Vault are excited to represent artists from these parts of the world and if you are familiar with the way they do these shows, you know it's going to be an great event!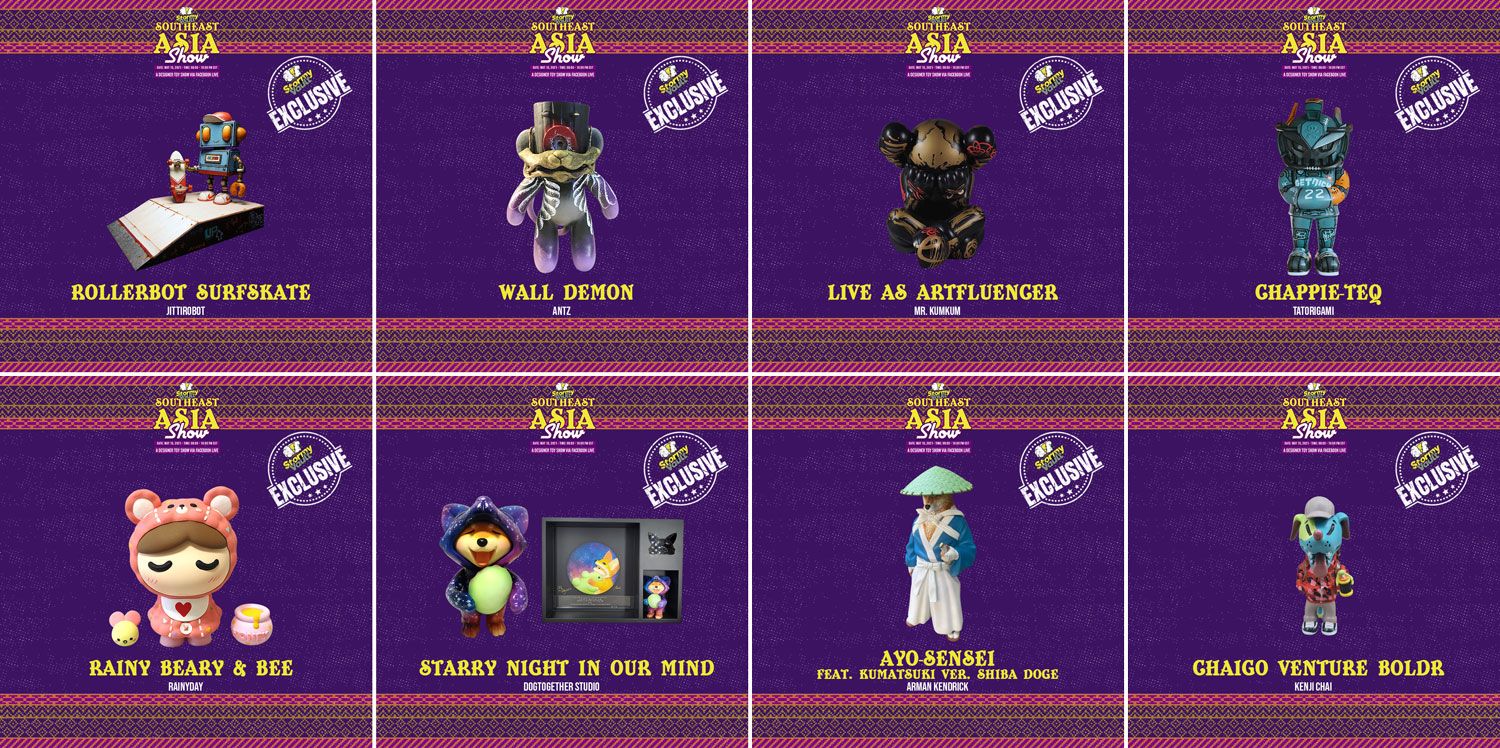 It will be another fun night of online selling, auctions, and giveaways. Happening via the
Stormy Vault
Facebook Live on May 15, 8PM to 10PM EST... and just check out some of those customs above... so rad, and those don't even scratch the surface of what's available as 'The South East Asia Show' is in collaboration with:
Mr Kumkum, Bryan Lie of IMCMPLX, Arman Kendrick, Kenji Chai, Dog Together Studio, Mumbot, Fivust, Tatorigami, Michael Chuah, Rainy Day, Double A, Addy Debil, ANTZ, Boyish Doll, Chebbear, ALLINONE, PYT Room, Ermisa, De CLAY Studio, Jians Tran, Jittirobot, Mossyjanny, Nat a Toy, Joey as Ops, Too Natthapong, Kurobokan, NONWORLD, Poriin, Ramarama, Suby One, Lookplu8, and Vomit Thunder
. This is one event you don't want to miss... so get ready!