New from Mighty Jaxx: A Wood Awakening Donkey (BFF Getaway Edition) by Juce Gace!!!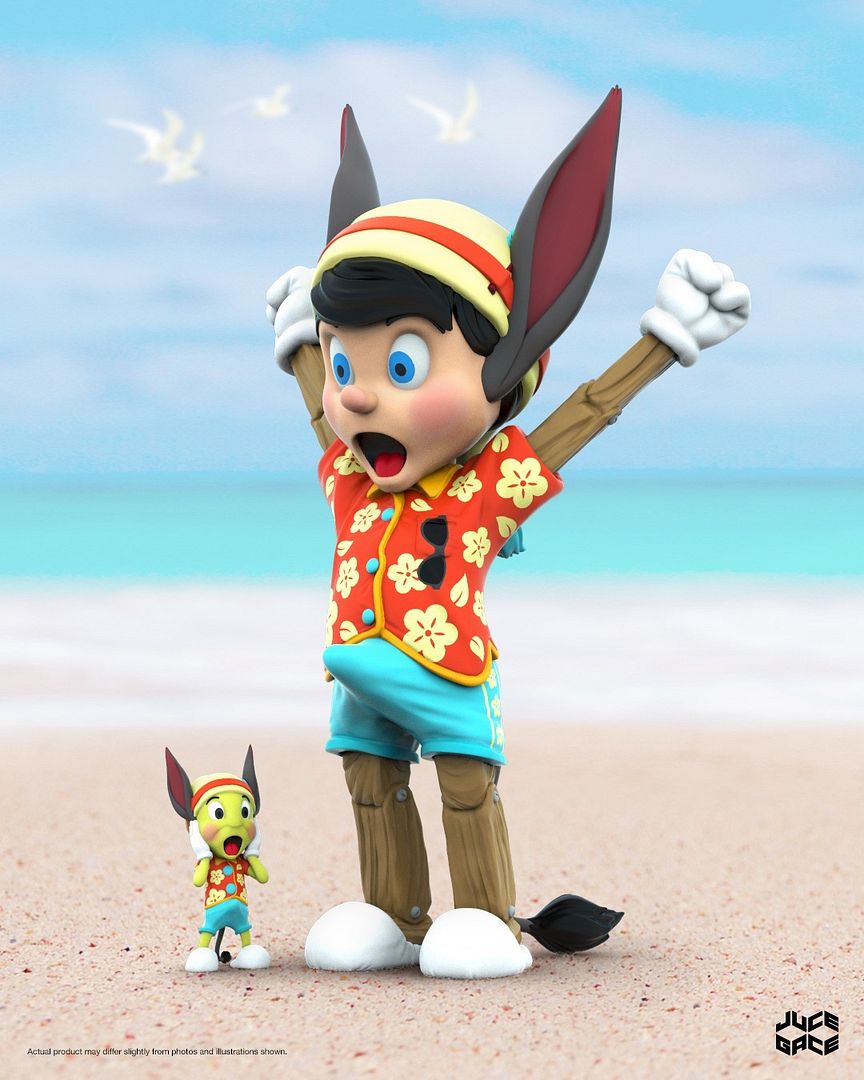 After their previous escapade to the carnival, the donkey-eared real boy and his new-found BFF decided that their next destination will be somewhere brighter, warmer, and much less sinister. Greeted by soft white sand and dancing palm trees, the duo can hardly contain the excitement in their hearts and their pants! Shades? Check. Slippers? Check. Hawaiian prints? Double check! New from
Mighty Jaxx
and artist
Juce Gace
comes the new colorway of A Wood Awakening Donkey, the '
BFF Getaway
' edition! Standing 11.5" tall and 3" tall respectively, these will be up for pre-order
HERE
this Saturday, May 15th at 6am PST for $199 a pop... and they will only be available for 24hours... so don't miss out!