SWEET CONFLICT // CHEESE BOMBER - new vinyl art figure from Fools Paradise!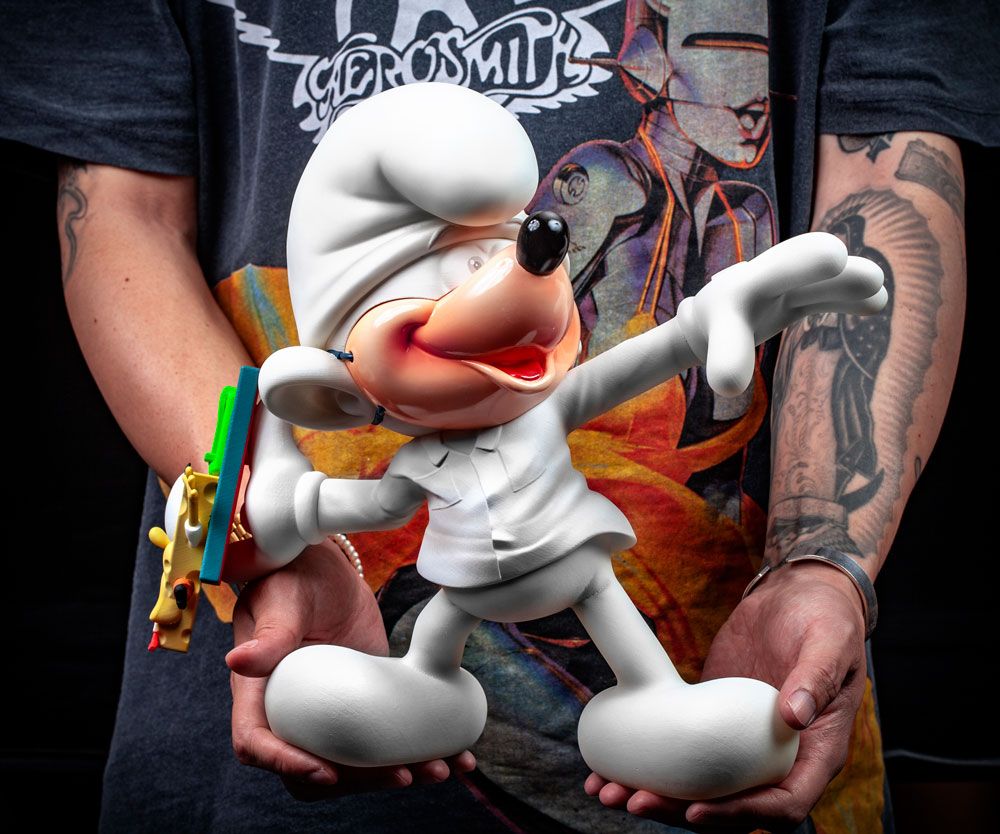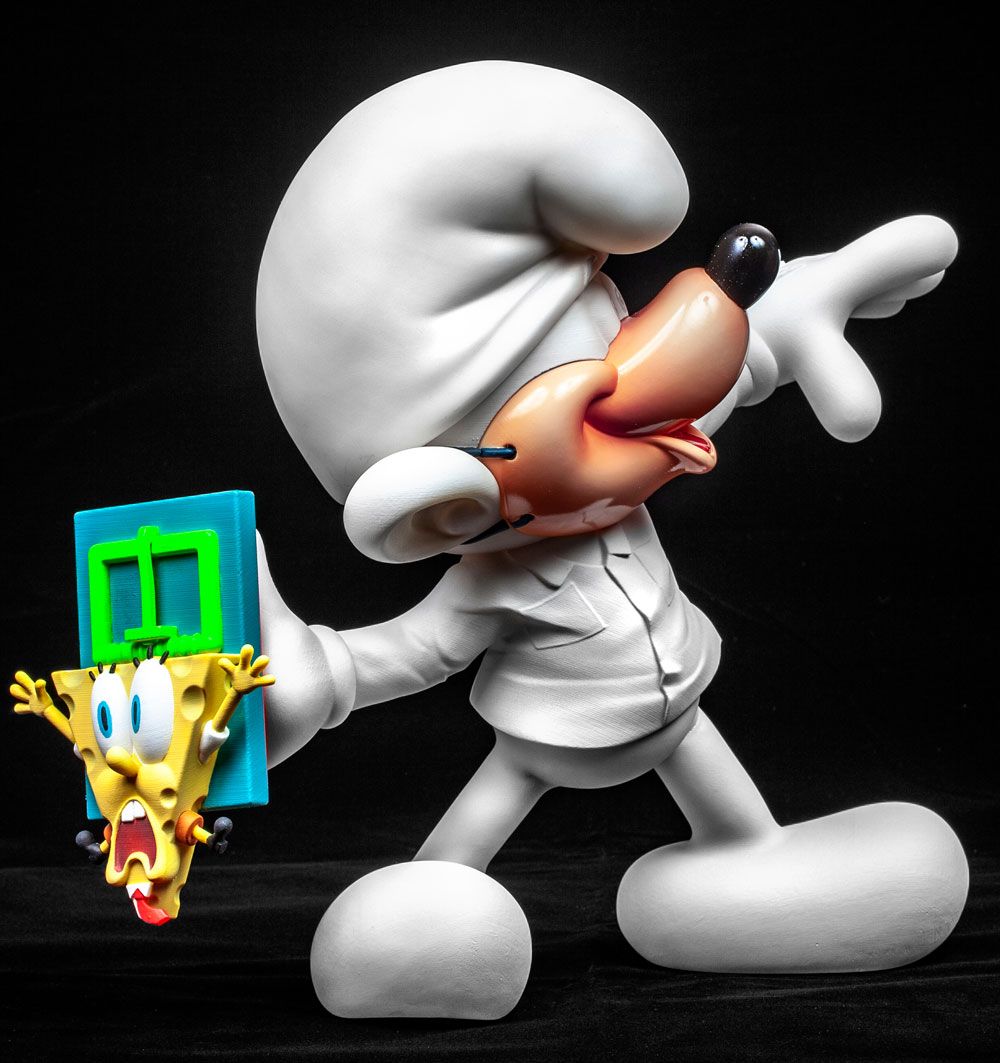 Once again, the folks over at
Fools Paradise
wow us with their pop-culture mashup art figures and this one is seriously cool!
SWEET CONFLICT // CHEESE BOMBER
features a mix of a few references, first and foremost we see Mickey Mouse or should we say a Smurf waring a Mickey Mouse mask assuming the position... all whilst getting ready to throw a slice of Sponge Bob pizza on a mouse trap - and how can we not mention the pose - paying homage to Banksy's "Flower Thrower"... also the stark contrast of colors on the figure! Standing almost 12" tall and limited to just 499 pieces, this is up for pre-order
HERE
right now for $368 (Ships on 1st Quarter of 2022) - go grab one, a true art toy in every sense of the word!