New from Mighty Jaxx: The Beauty of Rebellion by Abell Octovan... a polystone resin figure and digital NFT!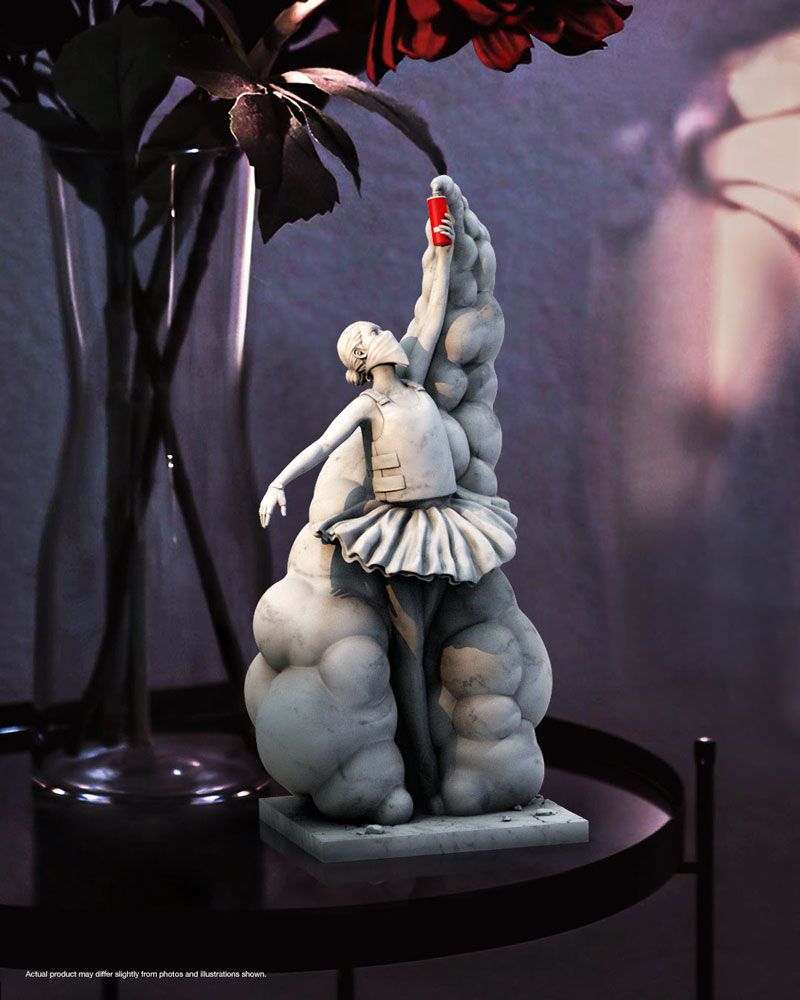 From the brilliant mind that brought you bold statement pieces such as Anti-Supremacy and patRIOT,
Abell Octovan
returns with yet another epic work of art,
The Beauty of Rebellion
– this time a special release from
Mighty Jaxx
as this comes with an NFT. Set to challenge the notion of beauty in today's society, the ballerina is all geared up with a vest and mask, holding a smoke grenade, and twirling and dancing in the midst of a rebellion. Drawing inspiration from classic Greek sculptures, The Beauty of Rebellion features a smooth marble-like effect. Highlighted with a red accent is the spray can, a representation of the desire to break free from the beauty conventions we all know. You will have the option to mint a non-fungible digital twin of The Beauty of Rebellion by Abell Octovan when you scan your physical collectible using the Mighty Jaxx app. The actual polystone resin figure stands 12" tall and will be available
HERE
this coming Saturday, April 10th at 6am PST for just 24 hours and will retail for $269 a pop - this is a pre-order, Ships Sep 2021!