DDT Store x AllRightsReserved x Futura2000 - FL-006 clear abs collectible figure!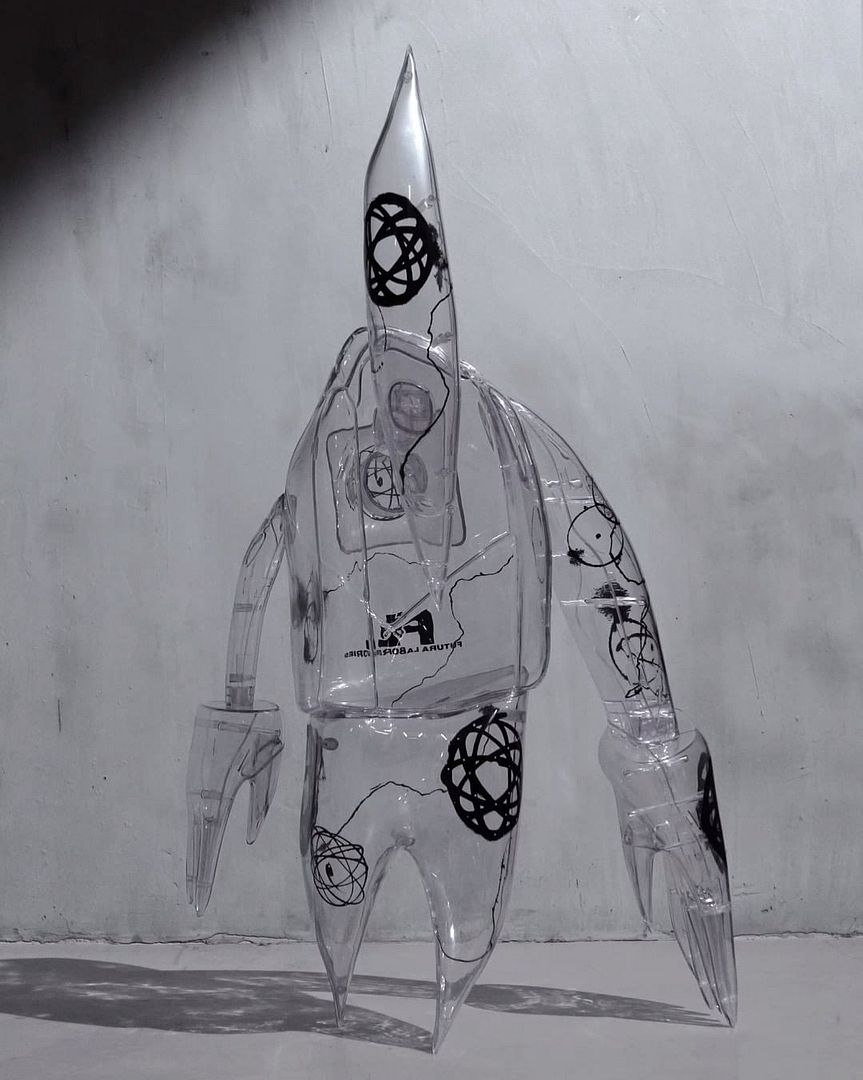 Whoa... this thing is crazy!
DDT Store
and
AllRightsReserved
have teamed up with
Futura2000
to release a seriously sleek new designer art figure... and this one is really stellar. Cast in crystal clear ABS plastic with Futura's artist markings randomly placed around the entire figure with printed on black ink, the FL-006 is a collectors dream... and I love how all of Futura's figure dance so gingerly upon the surface they are placed... almost like they shouldn't be standing! Speaking of standing... this TOWERS at almost 36" tall - YES - that's 3 FEET... check it out below!!!
Releasing as an edition of just 350 pieces, this is retailing
HERE
for a whopping HKD15,300($1970)... oh, and the kicker, it's a random lottery draw for a chance to purchase it! Each customer can enter the draw once only. The draw will end and results will be announced on May 3rd. Successful entrants will be contacted via email individually... good luck to all those collectors with DEEP pockets!