'The Lost Suckers of the Atlantis' custom SUCKER vinyl figures from Naomi Knaff!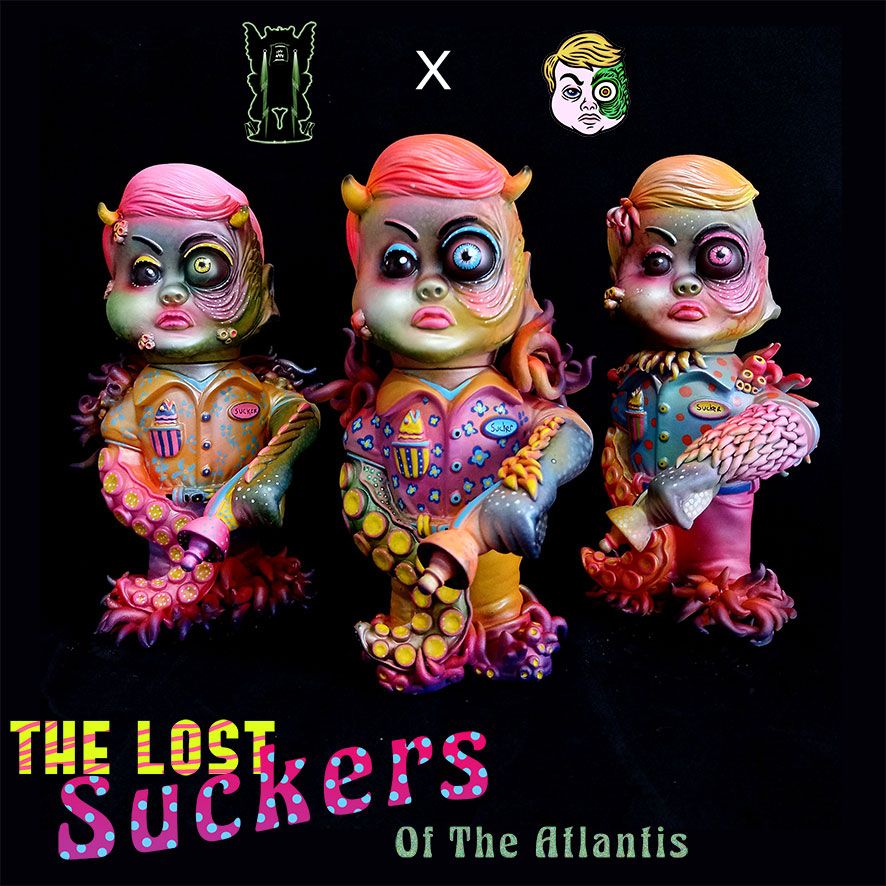 Artist
Naomi Knaff
is back at it with a new round of custom creations and this time she tackles
Ophelia Toys
SUCKER figure with what she is calling 'THE LOST SUCKERS FROM THE ATLANTIS'.... wow do these look rad! "
The Sucker finally found The Atlantis! After many adventures under the seven seas, he found the place where he wanted to be.
" This collab features the 8" tall figure sculpted with epoxy clay and painted up in some out-of-this-world cool colors! Limited to just 3 pieces, these will retail for $250 a pop and are set to release via Naomi's Instagram
HERE
on Thursday, April 1st at 10am PST!