Strangecat Toys Presents: Misappropriated Icon 4!!! #bootleg #kaws #artshow #customvinyltoys
Another year, another EPIC show from the folks of
Strangecat Toys
as they are set to kick off their
Misappropriated Icon 4
show this coming Friday, March 5th 2021 at the Strangecat Toys Gallery (501 S Falkenburg Rd STE A2, Tampa, FL 33619-8029, United States) from 7pm-10PM EST (Line starts 9am for people to reserve their spot in line early). This is a custom art toy event on 16" Bootleg Kaws Companion Base and features work from the following artists:
PrimeWeTrust, ValleyDwellwer, 2PetalRose, MUMBOT, Riser, Robin Tang, ChrisRWK, MUFFINMAN, Philish Lunchbag, Playful Gorilla, Dokebi, FER MG, The Chung, Tomodachi Island, Jared Circusbear, Javier Jimenez, Zard Apuya, Labreens, Ngaew Ngaew, Mr. Kum Kum, Scribe, ZROPRO, Nerviswrek, and El Toro
- what an amazing line-up!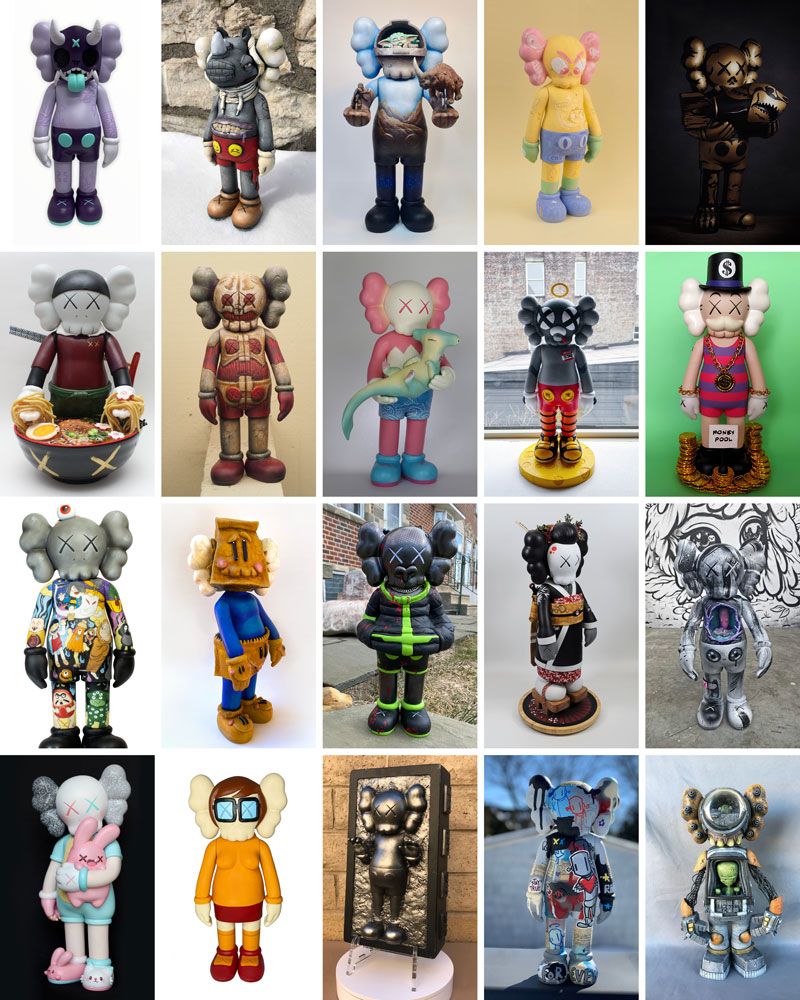 This show looks amazing... and just check out the talent above of some of the custom pieces... WOW! The show will hang for 30 days so those unable to make it opening night can view them over the next few weeks... and for those of you who can't make it to Florida, the show pieces will be online
HERE
at 10pm EST!