Invasion Toys x After Five Studio - 'X' group art show announced... with previews!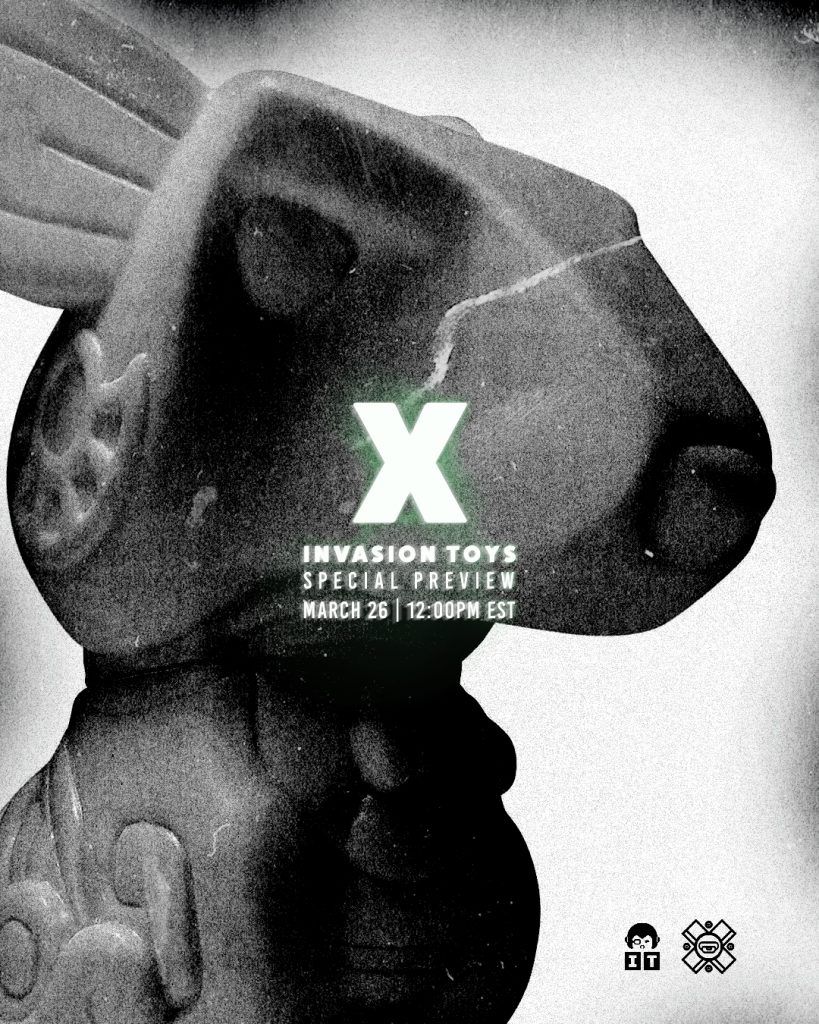 In collaboration with
After Five Studio
and
Invasion Toys
, 'X' will showcase work from 11 artists worldwide for this custom show! X uses a vinyl platform created by the folks over at After Five Studio... and how fitting is it that the figure being used for this show is titled 'X'. Now, what is 'X'? Aside from the name of this show, 'X' is After Five Studio's vinyl take on Xoloitzcuintli, the Mexican hairless dog. According to ancient lore, Xolos act as guides for those souls journeying to the underworld.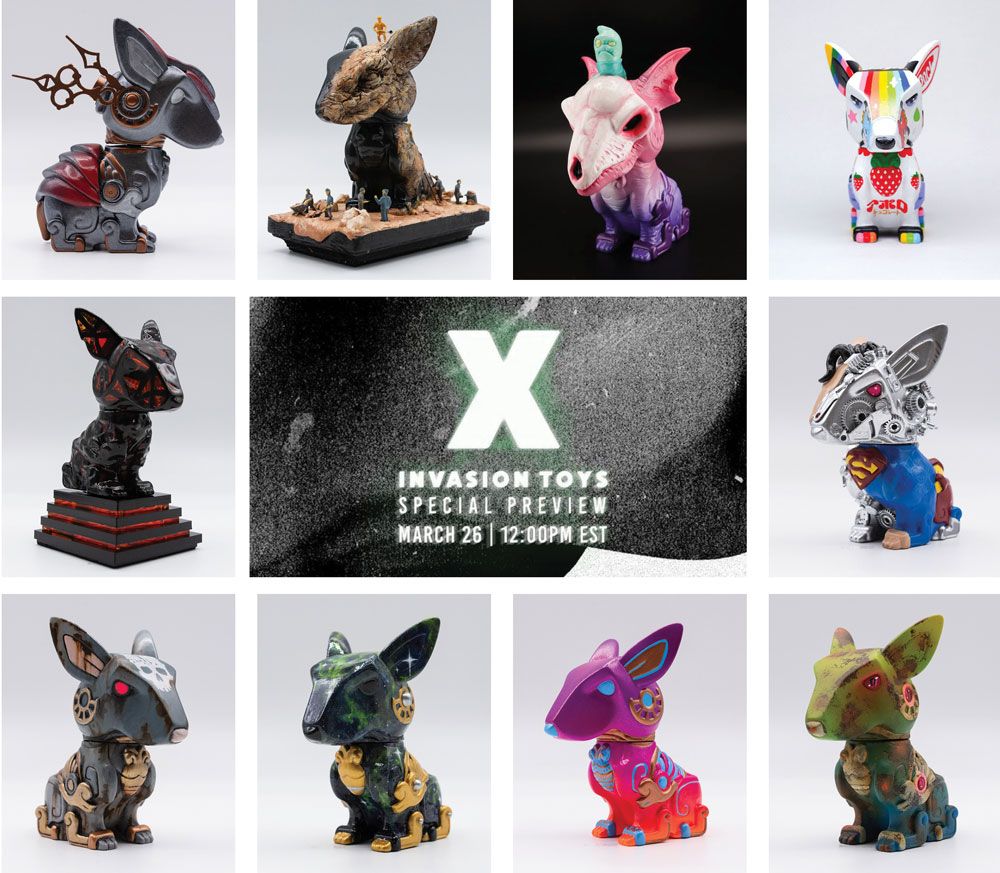 This show will feature customs from:
Boy in the Corner Studio, Fett Up Toys, The JFO, Playful Gorilla, Schl0, Uncle Studio, Klav9, Isaac Lee, Ricstroh, JCORP, and Ghost Fox Toys
! The 'X' show preview opens March 26th at 9am PST on the
Invasion Toys web shop
. Sales will go live on March 27th at 9am PST. That being said, be sure to subscribe to their email list and install the Invasion Toys mobile app to be the first on the scene!