Danger Dog Gray DIY vinyl 5-inch figure from Tenacious Toys!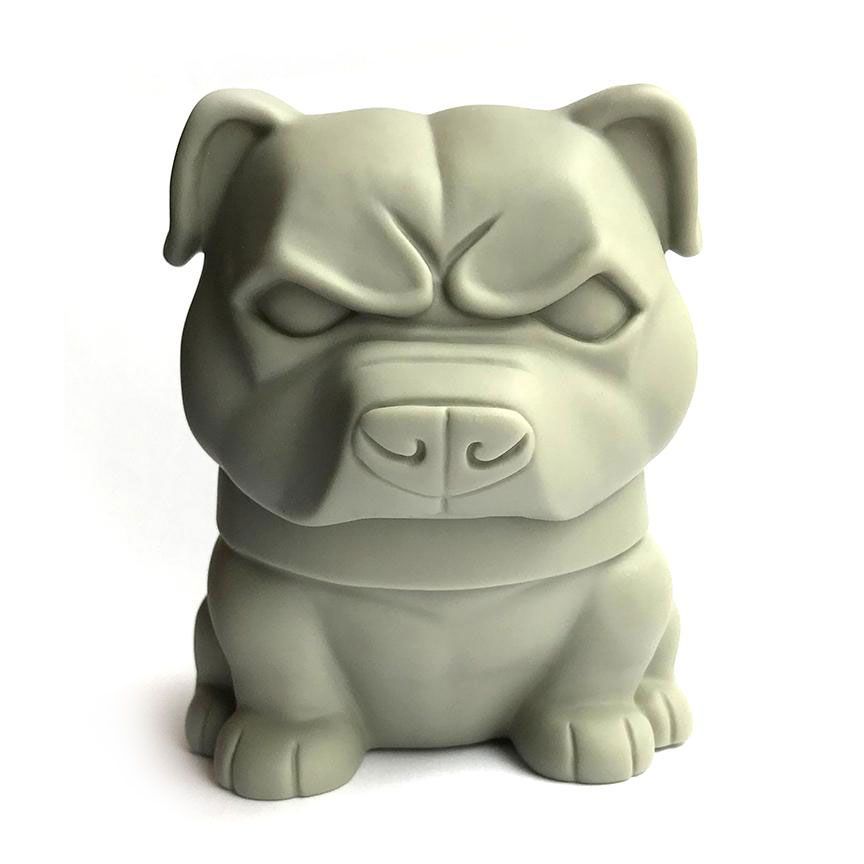 "
Not as dangerous as he seems, this little canine buddy likes his chin scratched and lying in sunshine. Long walks, gnawing on a chew toy and playing with the local deli cat Gato are how he spends his days. Danger is the official Tenacious Toys mascot: a lifelong friend, loyal to the end.
" Danger Dog, the
Tenacious Toys
mascot, was originally illustrated by
Playful Gorilla
, translated into 3D by hand by Mike "
NEMO
" Mendez, with tooling master produced in resin by
Dead Hand Toys
... and now in a really cool GRAY edition DIY vinyl! Standing 5" tall, this 2-piece figure articulates at the neck and is available
HERE
right now for just $40 a pop!