CZEE13 x Clutter - OG Camo Freestyle... a NTWRK exclusive debut!
The
OG Camo Freestyle
is a 7" hand-made articulated art toy by UK based artist
Czee13
! Making its debut through
Clutter
, the Freestyle has articulated arms like a traditional action figure and comes with multiple sculpted spray cans in his rucksack - from which dangles a miniature Canbot keychain, his face is obscured by his spray mask as he marks the world with his art. In this figure, Czee13 merges the past and future of art toys, into one perfect piece for this moment in art.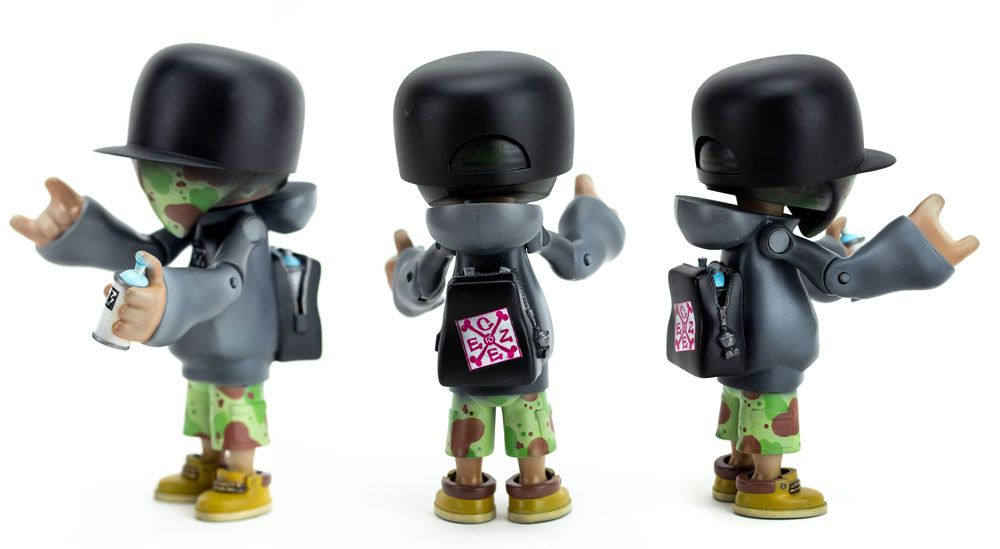 The OG Camo Freestyle is hand-made in resin and hand-painted by the Artist, this is a super limited edition micro run of 3 pieces, with 2 available on NTWRK. Each OG Camo Freestyle is $500 and comes in a wooden Clutter Case with cut foam and COA signed by the artist (Ships in 10 days.) These will be available through
Clutter Magazine
this coming Wednesday, March 23rd, at 6pm PST via the
NTWRK
app!