ART TOYS – This is how we do it! A complete guide for beginners & seasoned vets!
Want to become an Art Toy designer and see how Art Toys are produced? Now you can learn from the best in the industry! Written by
Matt Jones
and edited by Jason Nagy, '
ART TOYS – This is how we do it!
' features all the in's and out's of what's needed to get your designs into production.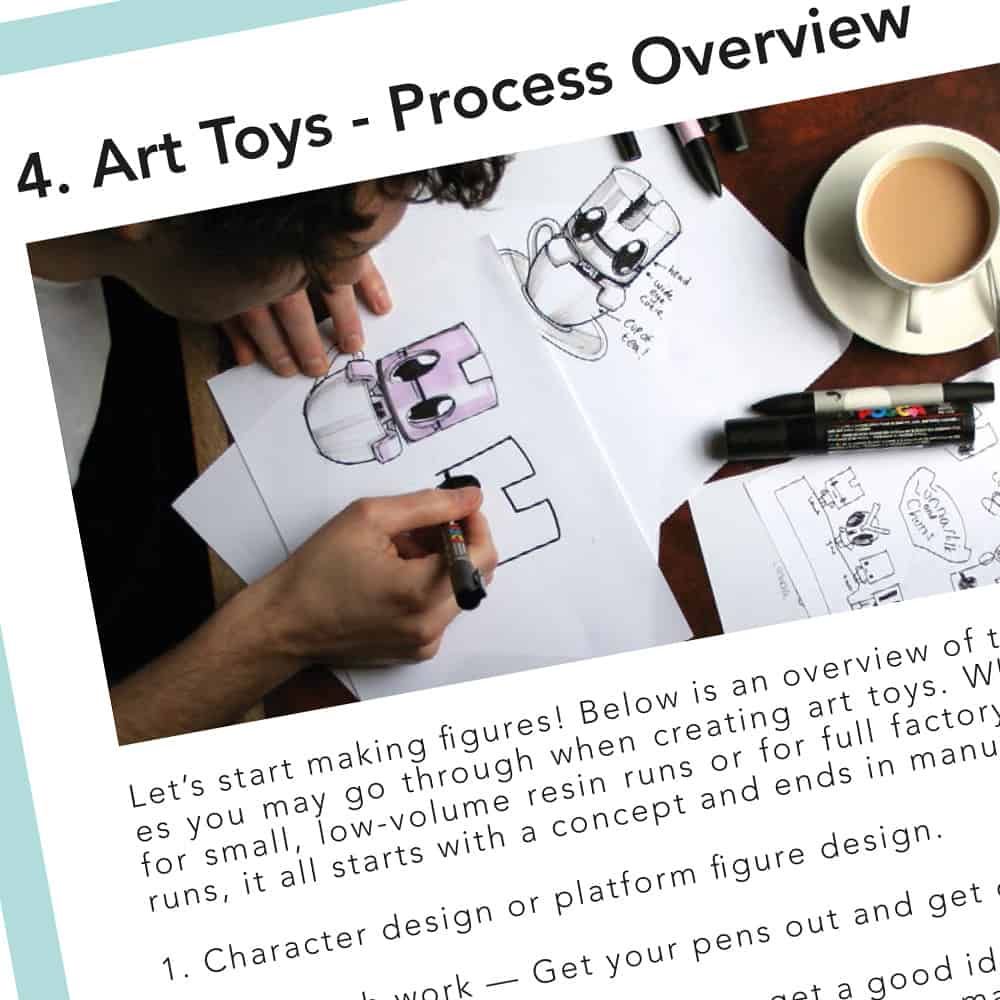 30 pages of useful information: 12 key chapters – Covering basics such as What is an Art Toy? Making sure you are prepared before you begin with topics like project set-up and 3D CAD modelling tips. Helpful information about production including vacuum casting, using resin, and injection molding techniques. Even essential networking tips with production factories and industry professionals is covered.
You can expect tips and tricks gained through the many years of experience that Matt has... but, he brought along some friendly professionals to share their knowledge, too! Hear 3D CAD tips from
CaitlinAshford
, casting advice from
Evan Morgan
, and even advice from toy producers,
Unbox Ind
. This is a really cool book and covers so much stuff!
Available HERE now as a PDF Download eBook for just £5 per download!