Scarlett Hood: Blood Edition from Karmieh Designer Toys!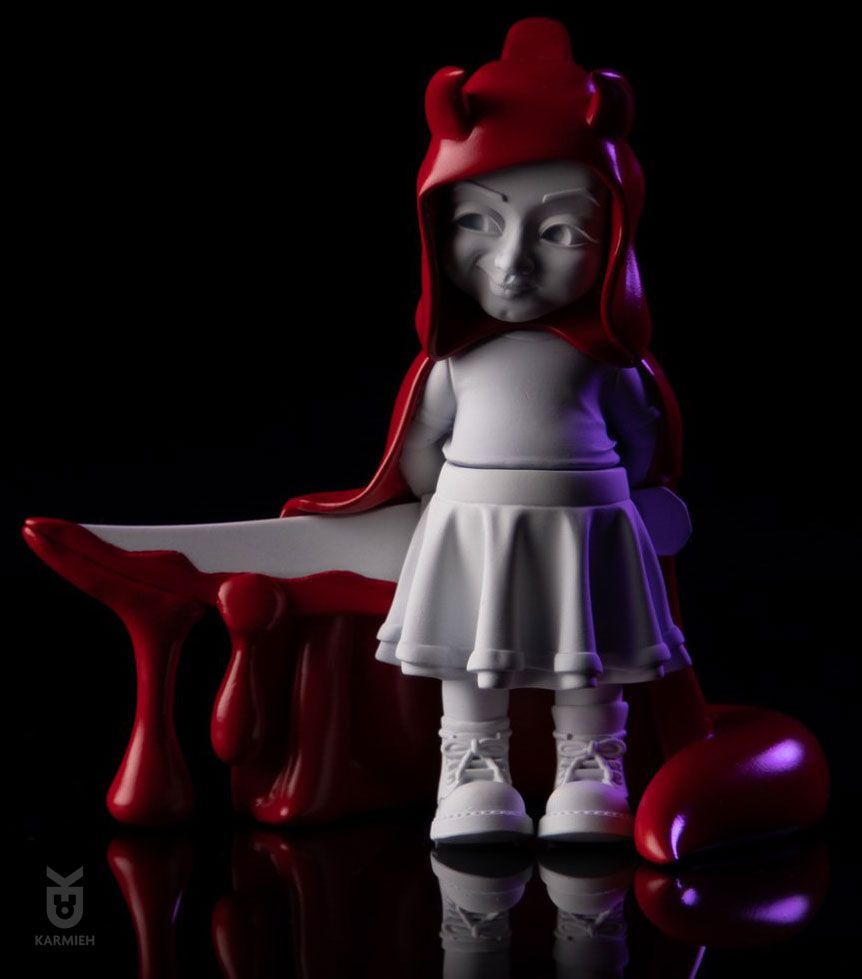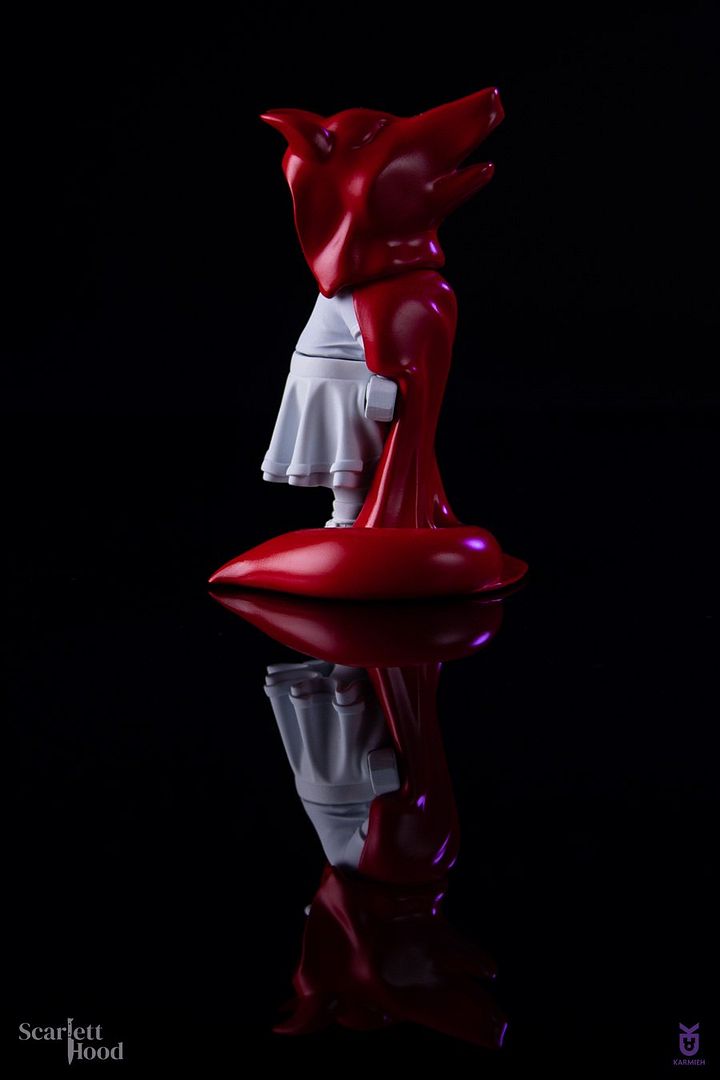 "Knock, knock!"... "Who's there?"... "Scarlett Hood!"... "Lift up the latch and come in!"... The Wolf Says "What big knife you have! and Scarlett Hood replies "The better to skin you with"...
New from artist Oasim Karmieh of
Karmieh Designer Toys
comes
Scarlett Hood: Blood Edition
... and my, what a big knife she has!!! Standing 6" tall by 6" wide, this awesome interpretation of one of the best fairy tales told will be limited to only 20 pieces worldwide! Featuring detachable blood droplets, the hood on this devilish little girl forms the silhouette of the big bad wolf - amazingly creative and unbelievable executed! The contrast of the red blood on the white figure is remarkable... it truly is stunning! Available
HERE
via pre-order for $200 a pop, do not let this one slip away from your collection... head on over right now to secure one today!