Let Us Prey 10" Vinyl Art Figure by Frank Kozik - Exclusive Tatted Marble Edition (PRE-ORDER)!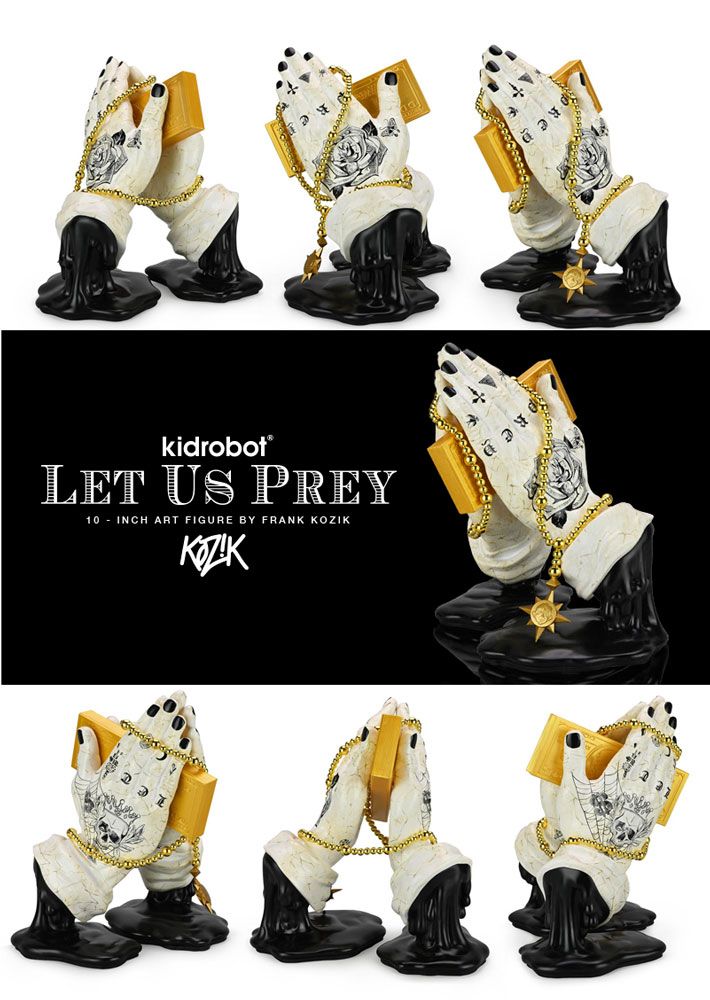 Kidrobot
continues to roll out their pre-orders and most recently they dropped the exclusive
Tatted Marble edition
of Frank Kozik's Let Us Prey 10" Vinyl Art Figure! "
Trapped in a gruesome world where paper is the source of revenue and happiness, we have redesigned any "exchange" to be nothing close to a smile from a stranger. Our whispers in prayer have become those of being blessed with wealth and materials to ensure longevity and to watch over our bank accounts instead of our friends... the "Let Us Prey" Art Figure captures modern-day greed pressed between two hopeful hands that used to pray for more than money.
" Standing at 10" tall, this version is probably the coolest yet... the contrast of the black sludge like base against the marbled hands and gold accents really make an impressive statement, and those tattoos... so very cool! Snag these up via pre-order
HERE
right now for $100 (estimated shipping around Q2 of 2021)!