Leaked KAWS baby companion figures...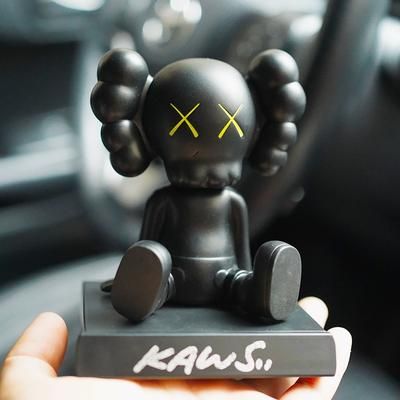 While scrolling through Instagram stories... one specific 'paid promotion' caught my eye, a company called
Royal Uplift
promoting what they are calling the COMPANION FIGURE, and yup, that says KAWS right no the base the figure is sitting on. This baby like looking Companion bootleg figure looks TERRIBLE... but I am sure most of you hypebeasts want one (or all three), even though it's not an actual legit product and 100% illegal... the site states "
Modern art sculpture, signature design establishing creative environment. Decorate your music studio or home office, essential figure for anyone to place anywhere.
" so yeah, you too can get one for your collection - just $40 a pop with a 'Buy 2 get 1 free option' you can grab a Khaki, Black, or Pink edition
HERE
right now. (not sure if this site is legit or not, so buy at your own risk).