DKE Toys Archive Auction at Heritage Auctions kicks off March 4th... with bidding open now!!!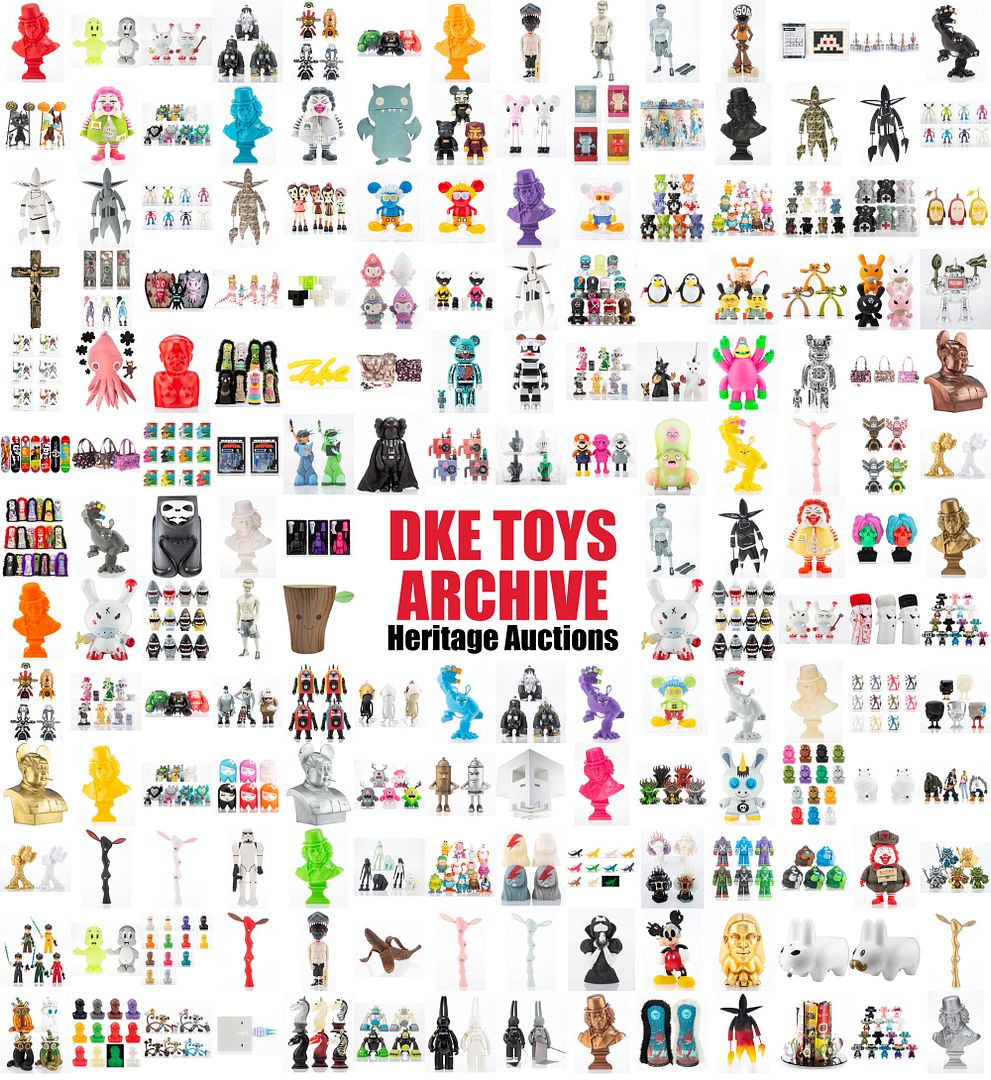 Pioneering Designer Toy Distributor and Collector Dov Kelemer Opens the Vault For
Heritage Auctions
... as they plan to make history on March 4 with major stand-alone auction of designer toys! Mmaster collector, Dov Kelemer, presents the world's first stand-alone sale of designer and art toys from dozens of artists, designers, and creators. With
bidding now open
, and the live auction set for 11am PST/1pm CST March 4, this event is already considered a watershed sale by the toy collecting community.
The
DKE Toys Archive
event is filled with collectible works created from the inception of the designer toy scene in the early 2000s until today. This is not only a history of DKE Toys but a chronology of the designer toy movement. Its breadth only reflects Kelemer's wish to give fellow collectors access to the hobby's most sought-after works – among them 2002's Invasion Kit #1: Albinos by Invader, which is considered a seminal piece by street-art collectors. "Each of the 160 lots offered in this online event is a coveted highlight among collectors," Kelemer says, "and includes some of the most renowned artists working in the scene." Pieces from artists such as
Kaws, Frank Kozik, Ron English, Gary Baseman, Joe Ledbetter, Thomas Han, UPSO, SHAG, Reuben Rude, NYC Lase, Craola, Bob Dob, Tokidoki, Wonderland War, Voltaire, Futura, Brendan Monroe, Kronk, Matt Gondek...
and so many more! Bidding is now open
HERE
for the The DKE Toy Archive event, with the live auction scheduled to begin at 11am PST/1pm CST March 4.